Montana wind gusts in excess of 100 mph possible, NWS says 
High Wind Alerts are in place for places across Montana.
A high-impact wind event is expected this weekend along the Rocky Mountain Front in Montana. 

Winds along the Rocky Mountain Front and immediate eastern plains will increase Saturday afternoon. The highest winds are expected Sunday morning through Sunday afternoon. 

High Wind Warnings and Watches are in place for places across Montana.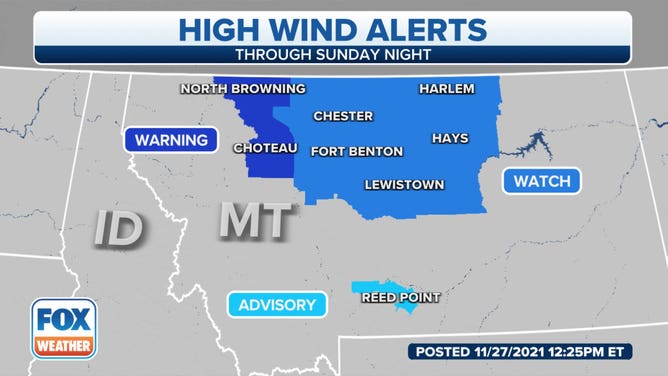 Winds near 100 mph are expected at times, and some spots like Heart Butte are forecasted to have gusts upwards of 120mph, the National Weather Service forecast graphic shows.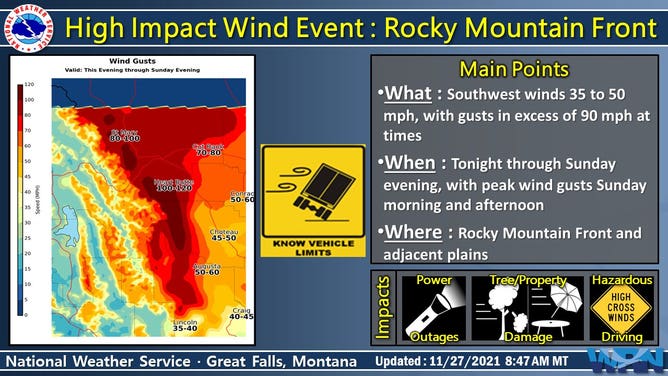 For comparison, if winds were to reach this high, this would equate to Category 2 to Category 3 hurricane strength.

Winds of this strength make driving conditions extremely hazardous, especially for high-profile vehicles. 

Officials are urging drivers to take alternate routes or consider delaying travel due to these extreme winds.