6 killed in massive pileup during sudden dust storm on I-90 in Montana
Troopers say six people were killed, and eight others are being treated at area hospitals
HARDIN, Mont. – Six people, including two children, are dead after a dust storm caused visibilities to drop to near zero causing a 21-vehicle pileup on Interstate 90 in southern Montana, troopers said.
The crash happened shortly before 4:30 p.m. Friday near the town of Hardin, about 40 miles east of Billings.
"We had an extreme weather event that was unforeseen. Based on witness reports, there was a sort of a rapidly evolving dust storm that was nearly a mile long and caused almost blackout conditions," Sgt. Jay Nelson, a spokesperson for the Montana Highway Patrol, said.
Nelson said the chain reaction crash started in the eastbound lanes after a motor home and an SUV collided and quickly grew, involving 19 other commercial and passenger vehicles.
At least eight people were injured and transported to area hospitals.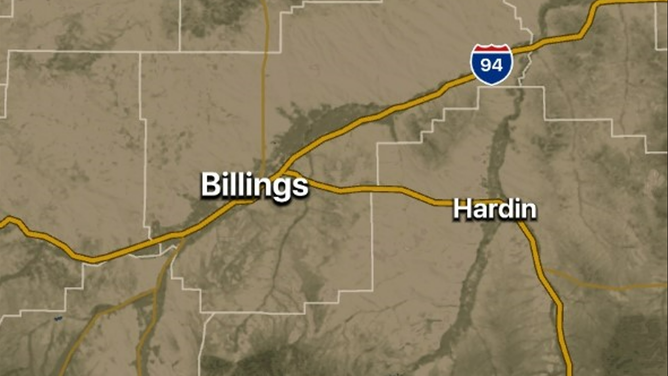 HOW TO WATCH FOX WEATHER ON TV
Meteorologists blamed the sudden event on wind created by strong to severe thunderstorms that were several miles away.
The National Weather Service said an outflow boundary, which had winds greater than 60 mph, picked up dust and dropped visibility to below a quarter of a mile around Hardin.
The area was under a Severe Thunderstorm Watch, but there were no warnings in place at the time of the chain reaction collision.
WHAT IS A HABOOB? IT'S JUST DUST IN THE WIND
Nelson said he has worked for the Montana State Patrol for more than two decades and has never seen anything like it.
"We occasionally have dust storms, but it's not a big weather event in Montana. So, something like this where there are blackout conditions for a mile long, never have I seen it in my 24-year career," Nelson said.
Nelson said Interstate 90 reopened after being closed for several hours, and all signs from the initial stage of the investigation point to the crash being a tragic accident.