Middle Tennessee braces itself for more flash floods
Rainfall from Tropical Depression Ida is expected to hit an already devastated Tennessee.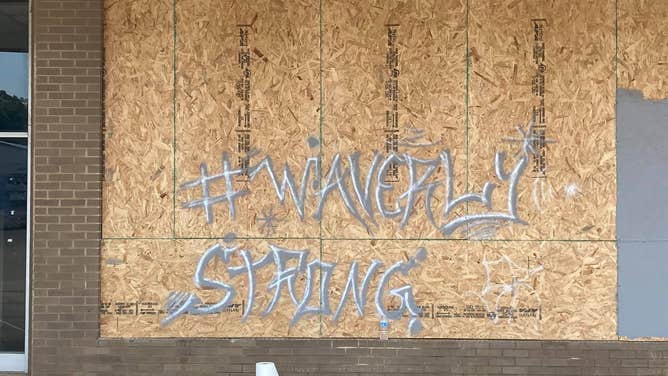 As Middle Tennessee is still reeling from the devastation caused by Tropical Depression Henri's floods and record-breaking rainfall last week, the region is bracing itself for yet another round of severe storms. 

Rainfall from Tropical Depression Ida, which recently wreaked havoc in Louisiana, Mississippi, Alabama and the Florida panhandle, is currently moving through Tennessee.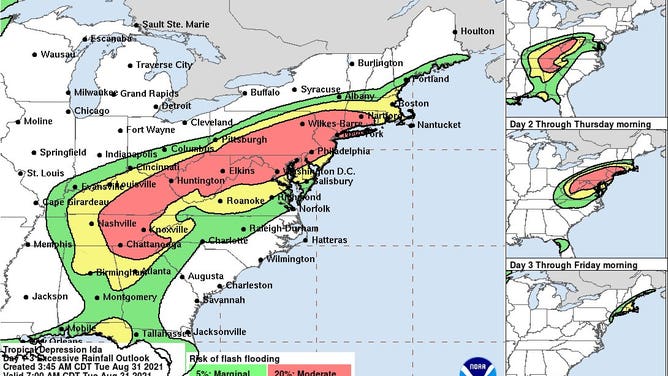 Low clouds and rainfall are expected to continue throughout the day. Additional rainfall amounts between 2 and 4 inches are expected with locally higher amounts possible.

Flash Flood Watches are in effect through late tonight for the following counties: Bedford, Cannon, Cheatham, Clay, Coffee, Cumberland, Davidson, DeKalb, Dickson, Fentress, Giles, Grundy, Hickman, Houston, Humphreys, Jackson, Lawrence, Lewis, Macon, Marshall, Maury, Montgomery, Overton, Perry, Pickett, Putnam, Robertson, Rutherford, Smith, Steward, Sumner, Trousdale, Van Buren, Warren, Wayne, White, Williamson and Wilson Counties.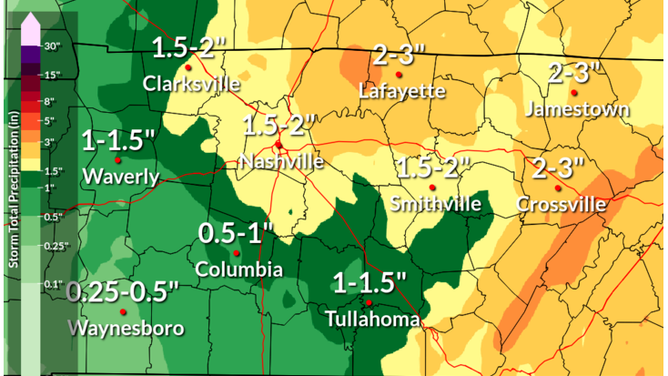 In Humphreys County, which experienced record-breaking rainfall of 17 inches and 22 fatalities on Aug. 21, continues its disaster relief efforts. According to the Tennessee National Guard, over 80 Tennessee National Guardsmen are "working in coordination with local law enforcement and TEMA to remove debris and provide potable drinking water in the community". 
The TNNG continue to conduct disaster relief in Humphreys County following deadly flash floods last weekend. Over 80 Guardsmen remain activated, working in coordination with local law enforcement and TEMA, to remove debris and provide potable drinking water in the community. pic.twitter.com/vPffgUlPBi

— Tenn. National Guard (@TNMilitaryDept) August 31, 2021