Matt Amodio faces 'talk about that weather' category in 'Double Jeopardy!'
Find out how Matt Amodio fared in a 'Double Jeopardy!' weather category on Monday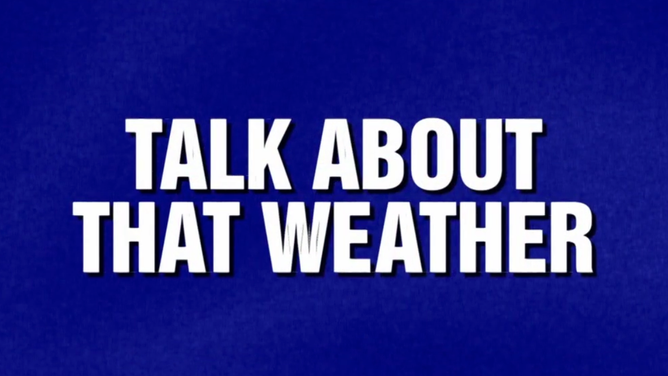 "What's weather?"
As returning "Jeopardy!" champion Matt Amodio sought his 29th consecutive victory, a weather category appeared during Monday's episode of the popular game show.
Clues about weather and meteorology have made occasional appearances during the game show's 38-year run and counting, but you might be wondering how Amodio fared in the "talk about that weather" category during Monday's "Double Jeopardy!" round.
Scroll through each of the five clues below and see if you can come up with the correct responses. The answer key is provided below.

Answer key
$400 clue: What is flash flood?
$800 clue: What is grapefruit?
$1,200 clue: What is ball lightning?
$1,600 clue: What is waterspout?
$2,000 clue: What is Utah?
FOX Weather meteorologist Scott Sistek has witnessed ball lightning firsthand in coastal Oregon.
"I was 9 or 10 years old at a Boy Scout meeting at a friend's house, and we were standing in the dining room when there was a flash behind us like someone took a photo, and then a split second later a super loud 'bang' and we all jumped like 10 feet," Sistek said. "A small bit of ball lightning had apparently come down the TV antenna (kids, ask your parents) and came rolling out of the TV screen in their living room and exploded. It fried their TV and left a circular scorch mark on their carpet." 
He said it was the weirdest thing he'd ever seen, but then it happened again a few years later.
"I also saw it as a teen out our window when I lived in North Carolina," Sistek said. "A small glowing ball dropped from the sky, and I think it landed on a power pole across and down the street and then exploded, but I don't remember any damage from it."
How did Amodio fare in the 'talk about that weather' category?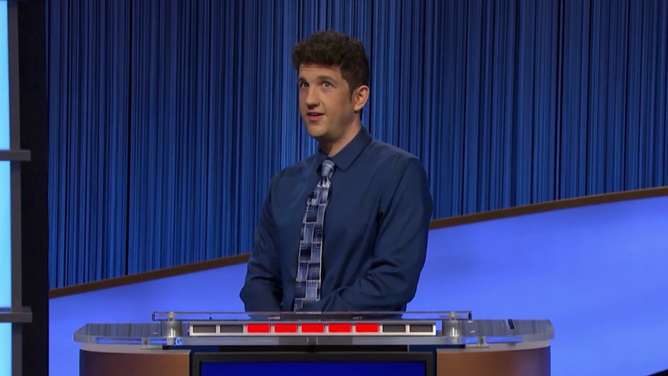 Amodio responded correctly to the $1,200, $1,600 and $2,000 clues.
For the $800 clue, none of the three contestants provided the correct response. Competitor Justin Stanley answered incorrectly with "apple."
However, Stanley did provide the correct response to the $400 clue. Amodio never got a chance to respond.
That means Amodio went three for five in the "talk about that weather" category – a score of 60%.
But in the end, Amodio went on to win his 29th consecutive "Jeopardy!" match, with $1,037,001 in total winnings so far.
Following Monday's victory, he was only three games away from tying James Holzhauer in consecutive wins. If Amodio keeps his winning streak alive this week, he'll reach that feat on Thursday.