Man drowns while shoveling snow during blizzard on Long Island
Nearly 25 inches of snow fell across Long Island on Saturday
CUTCHOGUE, N.Y. - A man drowned Saturday after falling into a swimming pool while shoveling snow during a blizzard on Long Island, according to reports.
FOX 5 New York reported the Southold Town Police Department received a 911 call regarding the incident around 8:30 a.m.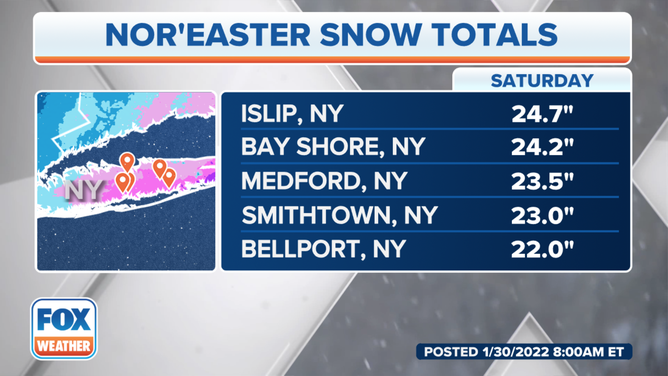 The man was pulled from the pool, and firefighters began CPR before the victim was taken to Stony Brook Eastern Long Island Hospital.
The victim, who wasn't identified, was pronounced dead a short time later.