Magnitude 7.5 earthquake reported in northern Peru
Some damage has been reported because of the strong earthquake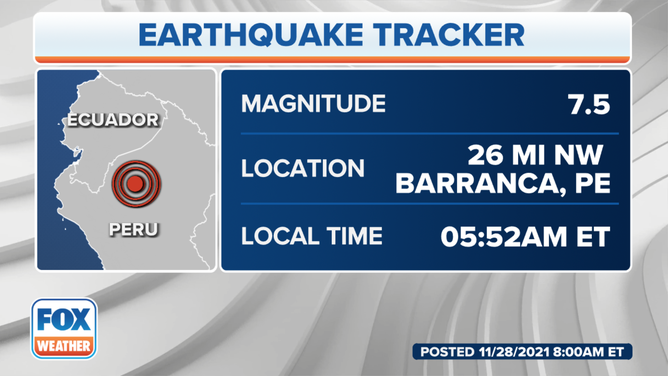 A strong earthquake rattled parts of northern Peru early Sunday morning.
The magnitude 7.5 earthquake struck just before 6 a.m. local time about 26 miles to the northwest of Barranca, Peru.
The early-morning earthquake was reported at about 112.5 km (69.9 miles) below the earth's surface.
So far, there have been reports of some damage, but it's still unknown if anyone has been injured or killed.