Louisiana faces daunting threat of new hurricane while still recovering from Laura
As a potential hurricane threatens the Louisiana coast, this weekend, residents are still cleaning up from last year's dual hurricane onslaught of Laura and Delta.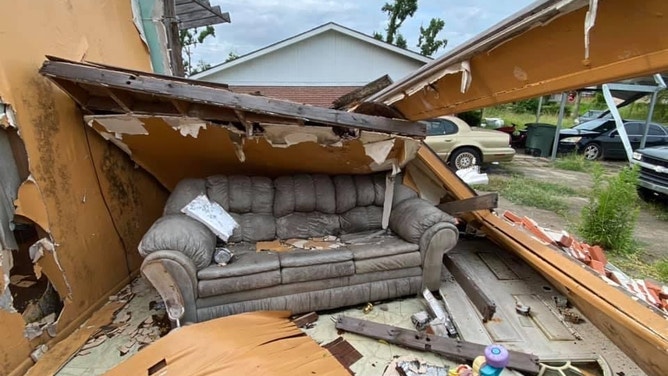 LAKE CHARLES, La. -- Residents in coastal Louisiana are casting a weary eye to the Gulf of Mexico as the threat of a new hurricane looms, while thousands of residents are still feeling the impacts from Hurricane Laura that struck as a powerful Category 4 hurricane nearly a year ago to the day.
"Nothing and nobody was left untouched," said Calcasieu Parish Police Jury President Brian Abshire.
Hurricane Laura roared ashore on Aug. 27, 2020 with 150 mph winds and a 9-foot storm surge, and the eye wall passed right over Lake Charles. It was the strongest hurricane to strike southwestern Louisiana since records began in 1851, according to the National Weather Service.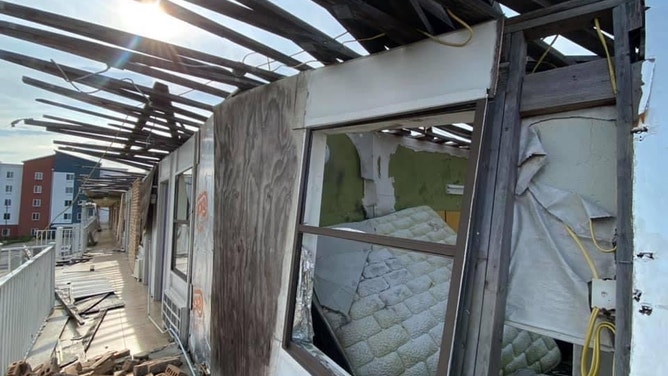 The storm left hundreds of thousands of families with homes in need of repair at a cost of billions. 
"Safe to say we're forever changed by that event," Abshire said. 
And the scars still linger across the region. Photos taken in the city this summer show some homes still suffering severe damage and littered with debris.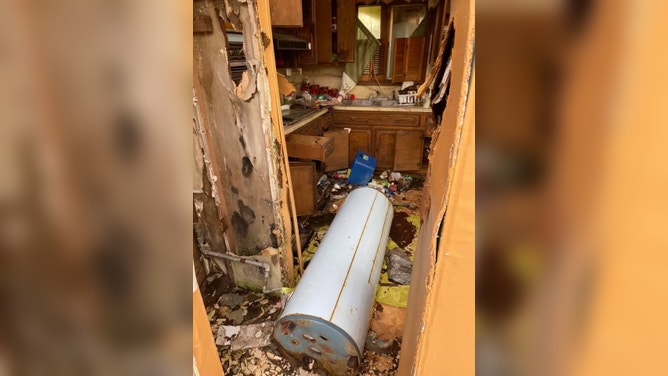 "We still have businesses boarded up from the last (hurricane)," Gov. John Bel Edwards told a news conference Thursday. "Homes have not been repaired or reoccupied… so we have a ways to go."
Hampering recovery efforts was that Hurricane Delta struck the same area six weeks later, followed by a rare and major ice storm in February and a severe weather outbreak in May that led to additional flooding and tornado damage.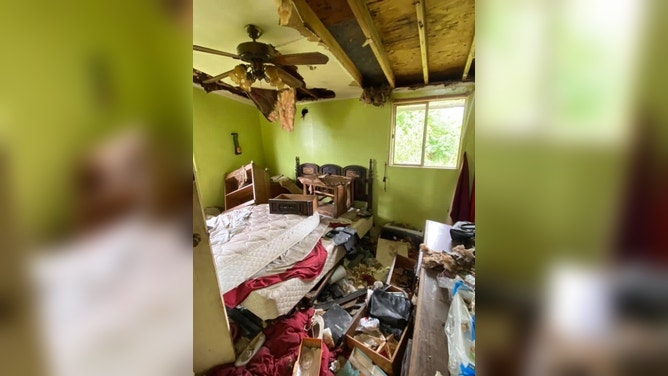 FEMA Administrator Deanne Criswell says in the aftermath of the storms they have managed to help remove 24 million cubic yards of debris. 
"This is roughly enough to fill the Superdome in New Orleans six times," Criswell said. "This is not only an indication of the scale of damage that southwest Louisiana experienced, but it's also an indication of the scale of recovery that's going to continue."
Criswell added that more than 63,000 people have received federal support for home repair, rental assistance and replacing some essential household items, while about 2,400 families have been placed in temporary housing.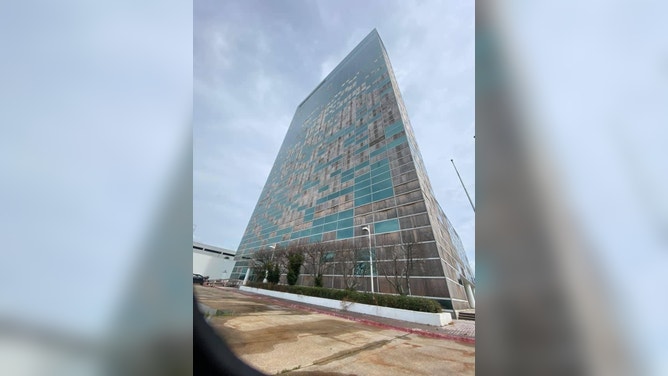 Lake Charles Mayor Nic Hunter praised FEMA officials for their quick work bringing emergency support in the days leading up to the storm and in the immediate aftermath. But expressed frustration at what he called the "glaring, unacceptable, embarrassing lack of supplemental disaster aid for this community."
He's asking for FEMA and President Biden to grant a cost share adjustment for disaster repairs which would increase the percentage of repair costs the government would cover, and to increase disaster aid to individuals.
"If you would look up the word 'unprecedented' in the dictionary, there should be an image of southwest Louisiana and the caption of '2020-2021'… we have lived it in this community," Hunter said. "So if there was ever the case of a cost share adjustment to help local government provide more services for locals, this would be the occasion."
Criswell said the government emergency response aid would continue in the region.
"We are committed to continuing to work with the state, with the parish, the local communities with their ongoing community efforts," she said.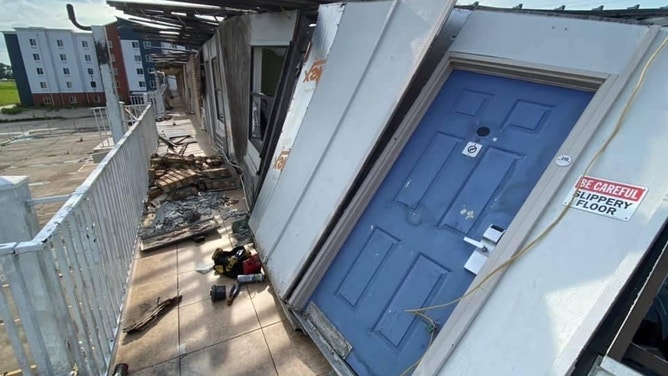 More trouble brewing in the Gulf
As if four natural disasters weren't enough in the past year, another storm is taking aim at the Louisiana coastline. A cluster of thunderstorms had strengthened into Tropical Depression Nine off the coast of Cuba Thursday. 
Forecast models indicate the storm will soon intensify into hurricane strength and approach the Gulf Coast this weekend, perhaps making landfall sometime later Sunday or Monday. Right now, calculations suggest that landfall could be somewhere along the Louisiana coast. 
"Everybody in Louisiana on the coast needs to be prepared for a hurricane that could come as late as Sunday… and it could be a major hurricane," Gov. Edwards said. "The time to prepare is now."
Edwards also urged residents who haven't yet been vaccinated to do so as soon as possible as thousands may need to be sheltered together during the storm.