Lightning kills man, injures 2 sheltering from storm in New York
According to the National Lightning Safety Council, seven people in the U.S. have been killed by lightning this year.
LINCOLN, N.Y. – Lightning killed a man Monday and injured two others as they sheltered under a tree from a storm in upstate New York.
The three roofers were working on a residence and headed under the tree to wait out the storm, according to the Madison County Sheriff. About 2:30 p.m., lightning struck a nearby flagpole, and all three were affected by the strike.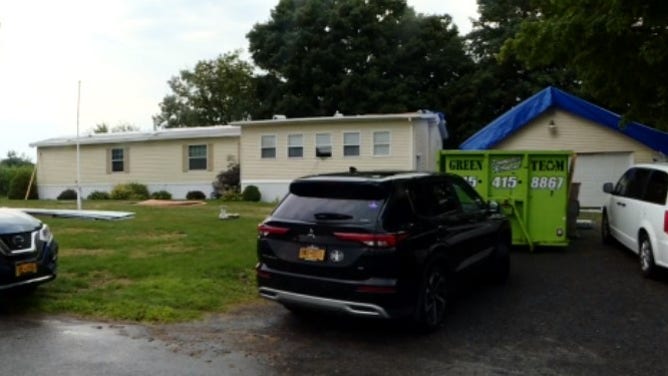 Emergency crews found a 39-year-old man unconscious and not breathing. They were able to revive the man and sent all three men to a hospital for treatment.
Two workers were treated for minor injuries and released. The third victim was transferred to a trauma center, where he later succumbed to his injuries, a Madison County official confirmed.
LIGHTNING DEATHS ARE ON THE RISE. HERE'S WHAT TO DO TO STAY SAFE WHEN THUNDER ROARS
According to the National Lightning Safety Council, seven people in the U.S. have been killed by lightning this year.
What struck the group?
Lightning strikes are not always direct. In this case, the electricity from the bolt that hit the flagpole was likely conducted to the ground and set up a "ground current" which traveled to the workers under the tree. Ground currents happen when lightning makes contact with an object on the ground and then travels outward through the surface of the ground. 
WHAT HAPPENS WHEN SOMEONE IS STRUCK BY LIGHTNING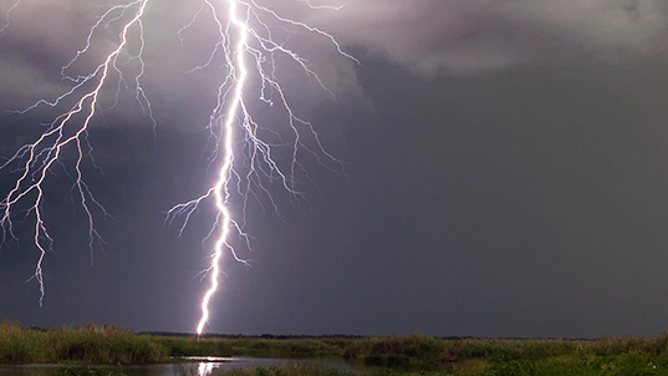 While lightning technically has no temperature, its electrical current can heat the surrounding air — and any object the current passes through — to be up to five times hotter than the surface of the sun. Burns are likely injuries.
Electricity from lightning can also cause extreme damage to the body's cardiovascular system. The jolt can actually cause the heart to stop.
When electricity reaches the nervous system, it can directly damage nerve cells, cause temporary paralysis and cause arteries and vessels in the brain to burst as well.
NEARLY 200 MILLION LIGHTNING STRIKES HIT THE U.S. IN 2022. HOW MANY HIT YOUR STATE?
Lightning safety
According to the National Weather Service, no outdoor place is safe during thunderstorms.
"When you hear thunder, immediately move to safe shelter: A substantial building with electricity or plumbing or an enclosed, metal-topped vehicle with windows up," the NWS advises on their Lightning Safety site. "Stay in safe shelter at least 30 minutes after you hear the last sound of thunder."
If you are caught outside with no safe shelter, the NWS advises:
Immediately get off elevated areas such as hills, mountain ridges or peaks.
Never lie flat on the ground.
Never shelter under an isolated tree.
Never use a cliff or rocky overhang for shelter.
Immediately get out and away from ponds, lakes and other bodies of water.
Stay away from objects that conduct electricity (barbed wire fences, power lines, windmills, etc.).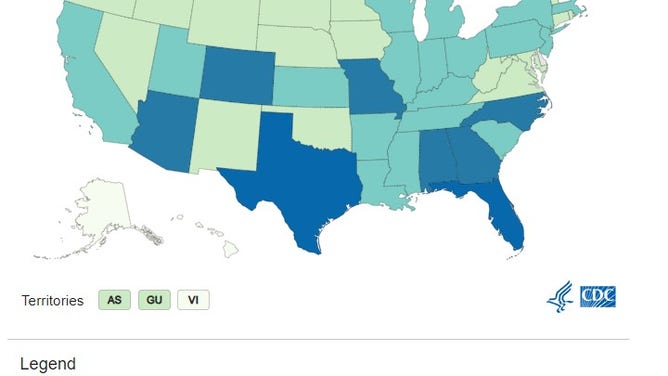 About 40 million lightning strikes hit the U.S. every year, according to the CDC. Over 90% of people hit, survive. Lightning kills about 28 people in the country each year.