Late-summer heat wave baking West this week
Heat alerts issued for California and Las Vegas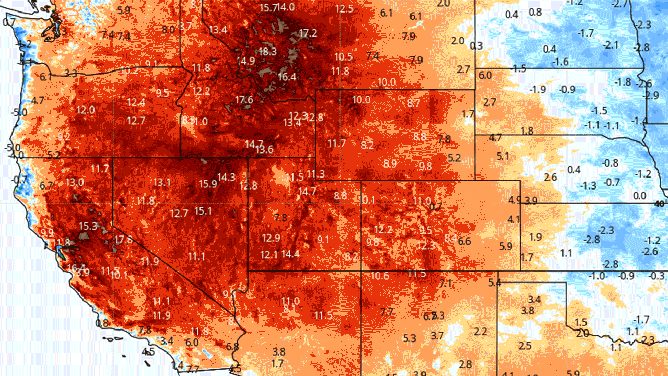 A late-summer heat wave will be baking the West this week, with temperatures running as much as 17 degrees above normal in some places.
An upper-level high-pressure system will be moving through the region all week. This large dome of sinking air will produce temperatures near 90 in parts of the Pacific Northwest and triple-digit temps in the interior of California.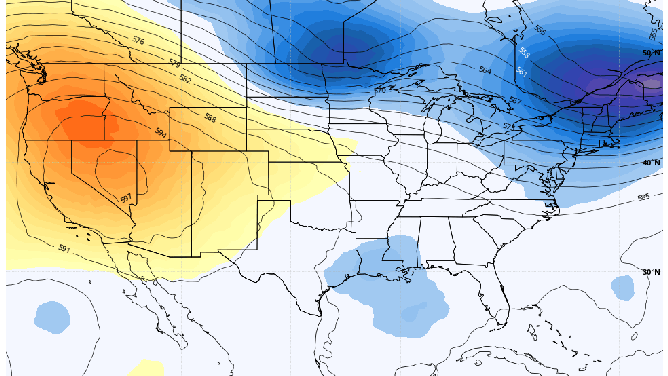 Excessive heat warnings have been issued Tuesday for much of the deserts of Southern California, Southern Nevada and the Colorado River valley in Utah and Arizona. Heat advisories have been issued for a bulk of the California interior.
The National Weather Service forecast calls for high temperatures of 108 degrees in Las Vegas for the next two days. High temps of 104 to 107 are expected in the Sacramento and Fresno areas for the next two days.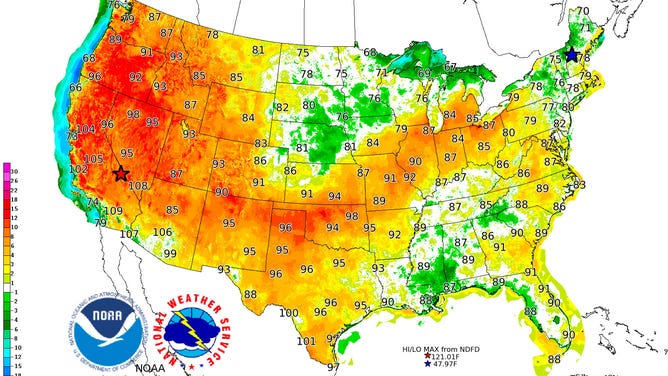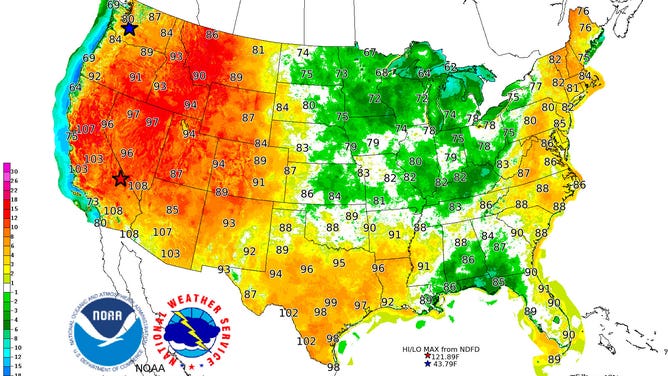 The heat wave should peak Wednesday before the high pressure causing it begins to move inland, pushing the mercury up in the northern Rockies and Plains later this week.