Lake Powell hits historic low, power production threatened
The reservoir is a source of power for millions in the West.
ST. GEORGE, Utah – The nation's second-largest reservoir is hitting a historic low.

Lake Powell is at its lowest point since it was filled more than 50 years ago, and it's having huge implications across the West.

Lake Powell's water has fallen below 35 feet of the threshold that prevents the Glen Canyon Dam from generating hydroelectric power -- electricity that lights homes and businesses across the West.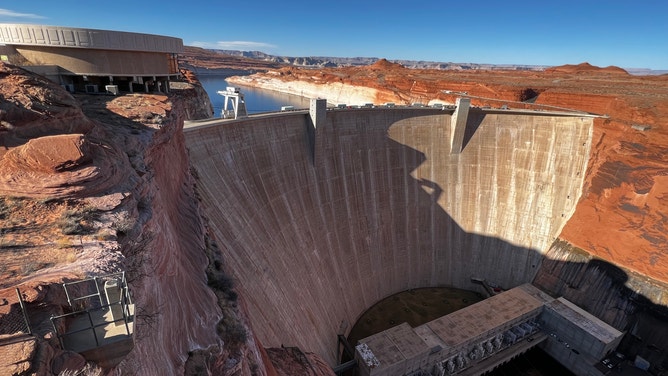 Hydroelectric power production won't stop, but it's getting dangerously close.
Drought conditions have meant less electricity has been produced through the dam because the generators inside rely on the force of the water passing through them. Less water means less force, and less force means less electricity.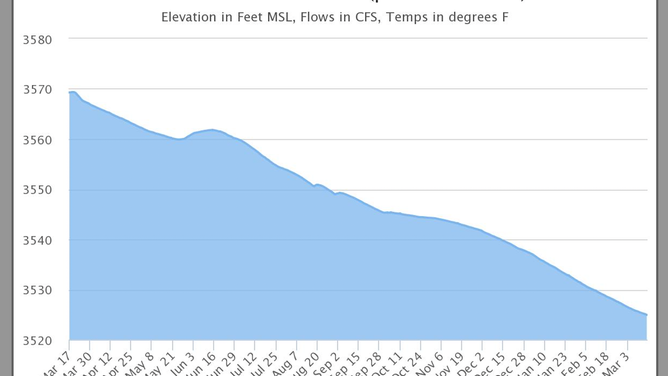 The Bureau of Reclamation for the Upper Colorado basin says that the two primary factors that impact how much energy is produced by hydropower each year are the amount of water that passes through the generators and the depth of the water in the reservoirs. The depth of the water is important because the deeper the water the more force the water has and more energy that can be produced. The impacts from the drought to date have primarily been because of declining lake levels and the loss of force.

So many people rely on the Colorado River water. Forty million people across the West use this water for some or all of their water needs.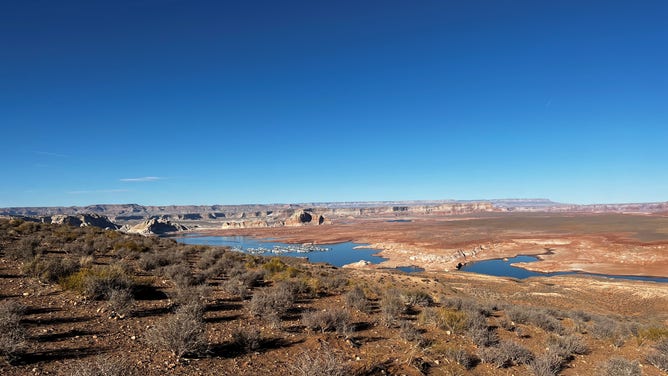 It's also crucial for agriculture, and locally, the lake is a source of recreation.
"It's sad. It's really sad. And I feel bad that we've kind of created it, and we're not really willing to take responsibility for it," kayaker Robyn Keport said.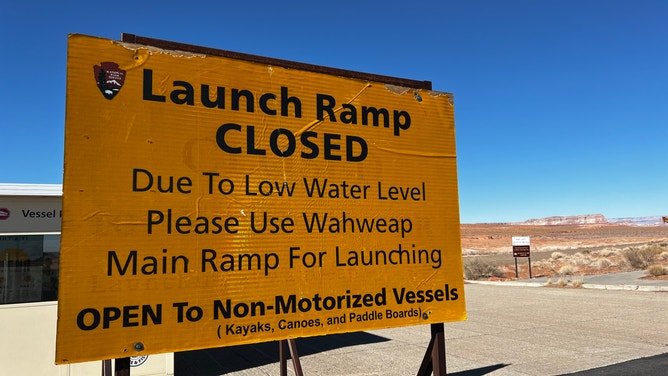 Low water levels mean closing businesses along the lake. 

At Antelope Point Marina, the boat ramp is 50 feet above the waterline. It's forced closure for motorboats, and kayakers have quite the steep and rocky bank to get to the water.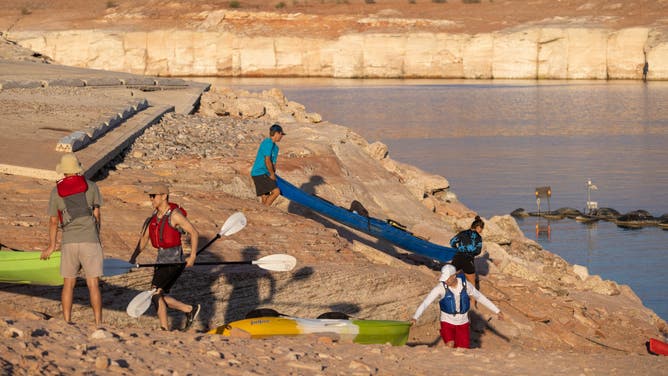 "Over the past couple of years, you could see the water loss. We're really low right now. As you see people walking up and down the hillside to get to the waterline," Sean Tracey from Paddle Express said. 

The lake is expected to rise with spring snowmelt, but not enough to bring the West out of its drought.