Million-dollar homes destroyed by fast-moving brush fire in Orange County, California
No word yet on what sparked the blaze.
LAGUNA NIGUEL, Calif. – The combination of gusty winds and dry brush fanned the flames of a fast-moving brush fire south of Los Angeles on Wednesday, forcing residents out and destroying homes.
Several fire departments responded during the late afternoon to the fire, which was reported to have started near a water plant in Aliso Woods Canyon.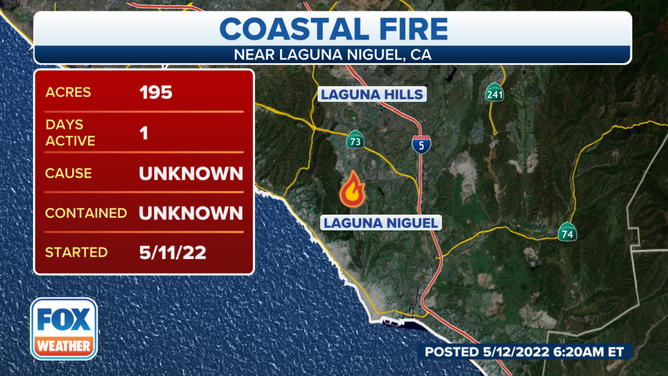 Video showed flames destroying several upscale homes in Laguna Niguel, California and damaging many others.
Agencies used both ground and air crews to try to contain the flames but the more than 200 acre fire was still burning out of control as of Thursday. 
The Coastal Fire is believed to have started out as a small vegetation fire that was driven by gusty winds.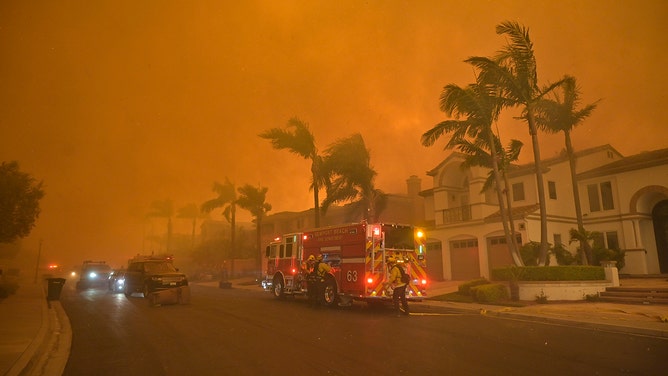 Winds were reported to be at least 20 mph, which helped drive a column of smoke southward towards San Clemente.
Fire officials have not said what they believe sparked the initial flames.
HOW TO WATCH FOX WEATHER ON TV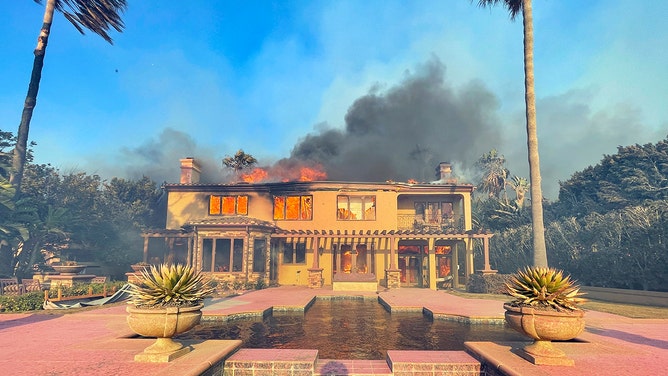 As a precaution, several parks in the area were abruptly closed due to the proximity to the brush fire.
Authorities established a hotline number at (714) 628-7085 for residents to call for assistance and have not provided a timeframe on when evacuees will be allowed back to their properties to survey damage.
Winds are expected to remain elevated at least through the weekend, with a significant warming trend that could send temperatures into the 90s by the end of the week.