Kansas City activates plan to help homeless as winter weather approaches
A new online dashboard will help find available beds more quickly for those who need a place to stay overnight during winter weather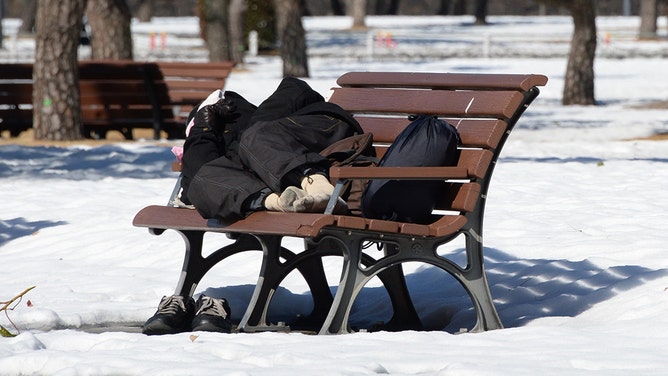 KANSAS CITY, Mo. -- With Tuesday being the last day of climatological fall, city leaders in Kansas City are now focusing on assisting the unhoused during the cold winter months.
A new online dashboard will help find available beds more quickly for those who need a place to stay overnight during winter weather. The city said that shelters, community groups and street outreach workers would use the online tool.
"When the worst of winter hits, we'll be ready to help people find shelter space quickly, and make sure that all available space is being used," said Ryana Parks-Shaw, councilwoman and chairwoman of the city's Houseless Task Force. "This new tool is made possible by increased collaboration by the many shelters across the city."
Tracking shelter bed capacity will allow city leaders to see trends more clearly and better prepare to help with additional resources during extreme weather.
"It will create new data that will help the city, as well as all the shelters, with both short- and long-term planning and resource allocation," City Manager Brian Platt said.
The city said they would also enable their extreme weather activation plan when the daytime high is below 32 degrees or the overnight low is less than 20 degrees.
However, the homeless are reluctant to use private shelters. According to the dashboard, the City Union Mission had 96 beds for single men available as of noon Monday.
Community donations through clothes, blankets and personal supplies are also being accepted at a centralized drop-off location, hosted by City Union Mission at its Community Assistance Center.
"Last winter we had so many wonderful people donate large amounts of blankets and clothes like boots, gloves and socks," Parks-Shaw said. "With the season of giving starting again, we want people to have an easy way to help, knowing that the donations will go directly to help those who are unhoused."
The city has asked people not to bring items that are in poor condition, dirty or smelly. The assistance center will not accept food, water or furniture.