Ida's impact on gas prices should be relatively minor, analyst says
Storm headed right for bulk of oil rigs in Gulf of Mexico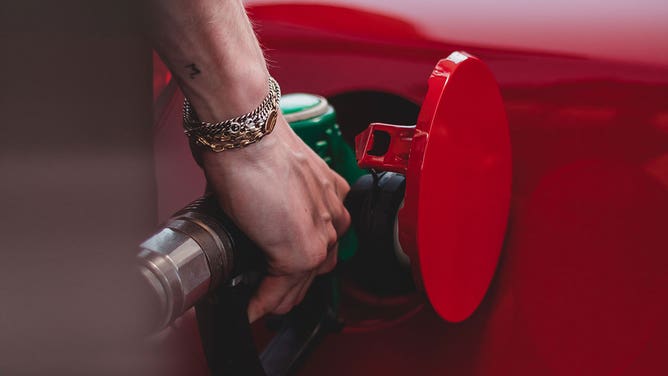 Tropical Storm Ida is expected to have a relatively minor impact on gas prices, based on the storm's forecast.
As of Friday morning, Ida was forecast to become a major Category 3 hurricane Sunday as it approaches landfall in Louisiana.
Patrick De Haan, petroleum analyst at Gas Buddy, said Ida appears to be headed for a bulk of the offshore oil rigs in the Gulf of Mexico and a major refinery corridor in the U.S.
"That's a very sensitive area," De Haan said. "There are hundreds of offshore oil rigs. The mouth of the Mississippi (River) is really refinery row. That is, there's half a dozen (or) a dozen refineries that line the Mississippi River. So we're talking about a lot of oil infrastructure in harm's way."
De Haan said he expects many of the oil rigs will have to slow down production or stop altogether as Ida moves through the region. That could put a squeeze on supply in a nation that consumes nearly 20 million barrels of oil products a day.
"That is going to set the stage for potentially some price increases," De Haan said. "Of course, we'll have to see exactly what plans refineries and oil companies have. Are they going to shut down or are they evacuating only nonessential personnel? Will they continue to produce crude oil? Those are a lot of the big questions we don't always have the answers to."
De Haan said that based on the current forecast, most drivers should see a small increase in gas prices.
"This is likely to only make a dent and maybe a few cents a gallon," De Haan said. "Now, that's based on what we know for now."
De Haan said if Ida were to strengthen into a Category 4 or 5 storm or if people in the path of the storm were to start panic buying gasoline, those scenarios would have a much larger impact on the prices at the pump.
AAA reported the national average price for a gallon of gas was $3.14 as of Friday morning. That's down a penny from the same time last month, but up 92 cents from last year.