Major cities along I-95 corridor threaten snowless streak records amid long wait for first snow
New York City has a chance to break two 50-year-old snowless records as the forecast for the rest of January remains mild in the Northeast.
As the country marches into the heart of winter, several cities along the I-95 corridor have yet to record their first measurable snow of the season.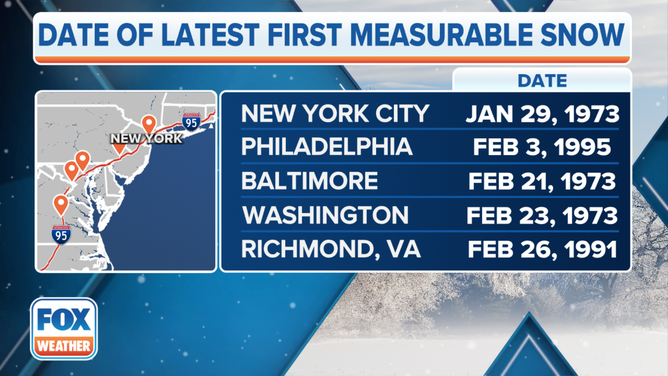 One of those cities, New York City, has been snowless since March 9. At 308 days, this is the 4th-longest snowless streak the city has ever seen. New York's record for consecutive snowless days is 322, also set in 1973.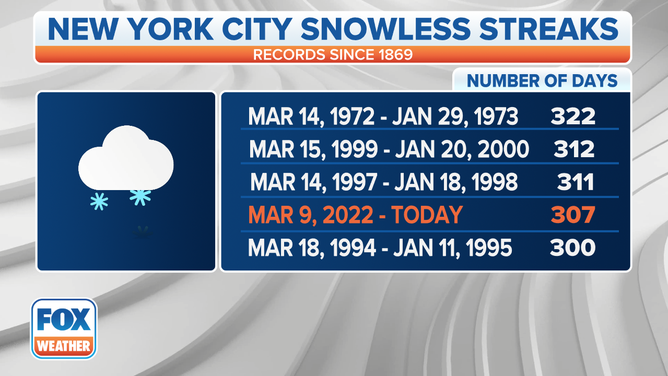 New York typically sees its first measurable snowfall by Dec. 11. The latest the city has received its first snowfall was Jan. 29, 1973.
Washington, D.C. also set its latest first snowfall record in 1973, going until Feb. 23 without any accumulation. As of Jan. 10, the last time our nation's capital saw snow was March 12, 2022.
WHERE IS THE SNOW? US APPROACHES MIDPOINT OF METEOROLOGICAL WINTER
A little further up I-95, the City of Brotherly Love is nearing its own record for latest first snowfall. In 1995, Philadelphia didn't see snow until the day after Groundhog Day – Feb. 3. As with D.C., Philly hasn't had snow accumulate since March 12, 2022.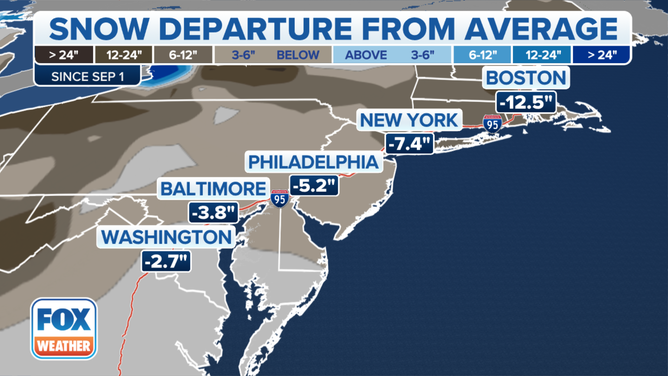 Further to the south, Baltimore, Maryland and Richmond, Virginia, are quickly approaching their latest first snow records of Feb. 21 and 26, respectively.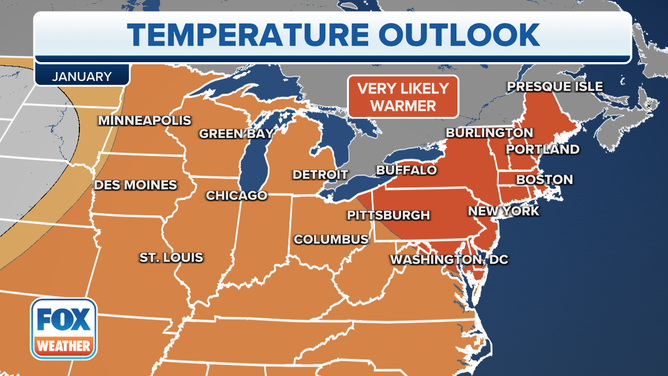 NOAA's monthly forecast for January projects temperatures along the I-95 corridor to remain above average, with any incoming precipitation remaining in the form of rain. If the forecast holds, each of these cities could get close to their snowless streak records.