Hurricane Sam weakening as it zips across northern Atlantic
The eastern United States to see large swells at the coast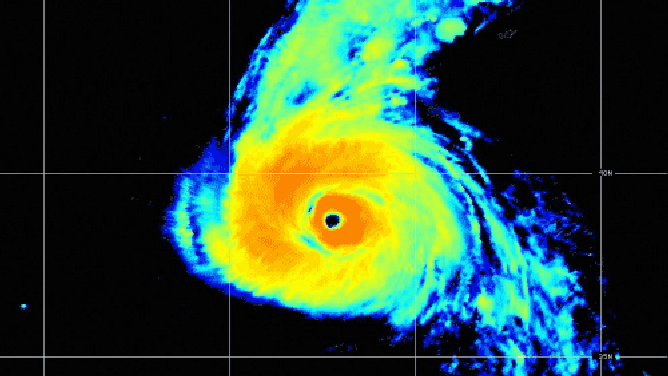 Hurricane Sam will continue to weaken as it continues on a path over the cooler waters of the northern Atlantic Ocean.
As of Monday morning, Sam was a large Category 2 hurricane with winds around 105 mph and a central pressure of 957 millibars.
The center of the storm was located about 465 miles south-southeast of Cape Race, Newfoundland, and it's moving to the northeast at 30 mph.
The National Hurricane Center said Sam is expected to take a northeastern motion at a faster forward speed over the next few days before slowing down over the far north Atlantic Ocean. The storm is then expected to become post-tropical by Tuesday.
Hurricane-force winds extend about 70 miles from the center of the storm, and tropical-storm-force winds extend 255 miles.
Swells generated by Sam will impact the eastern United States and Atlantic Canada for the next few days. That could cause life-threatening surf and rip current conditions along the coast.
You can learn more about rip current safety here.