Hurricane Sam strengthens as it churns through the open Atlantic
Bermuda to get tropical-storm-force winds starting Friday night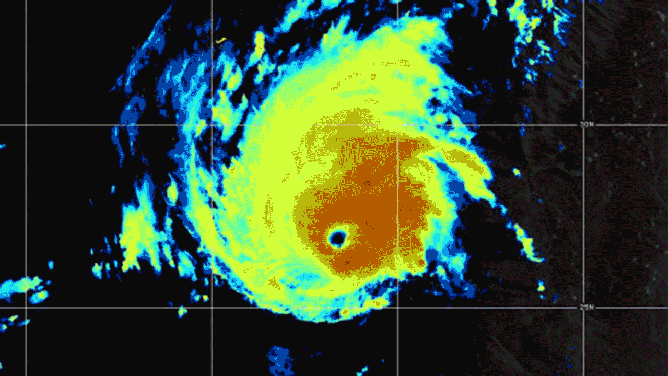 A monstrous Hurricane Sam grew in strength overnight as it continues churning through the open waters of the Atlantic.
As of Friday morning, Sam is a Category 4 hurricane with 150 mph and a central pressure of 934 millibars. It is located about 380 miles south-southeast of Bermuda and is moving north-northwest at 17 mph.
A tropical storm warning is up for Bermuda. While Sam won't make landfall on the island, it will pass close enough that it will produce tropical-storm-force winds and dangerous surf there.
The forecast calls for Sam to remain a major hurricane – Category 3 or higher -- through Saturday afternoon. From there it will gradually weaken through early next week.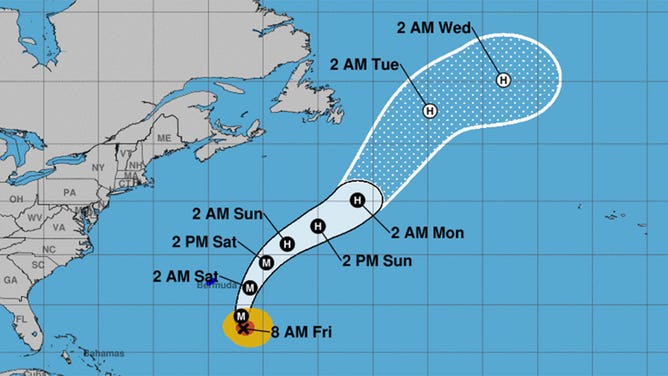 Phillip Klotzbach, of Colorado State University's Department of Atmospheric Science, said in a tweet that Sam has made the record books as one of the strongest storms in the Atlantic this late in the season.
Sam is expected to produce dangerous rip currents in the Bahamas, Bermuda and along the East Coast of the U.S. through the weekend. You can learn more about rip current safety here