Tropical Storm Mindy takes aim at Florida while Hurricane Larry stirs surf along East Coast
Forecasters also watching tropical wave near Africa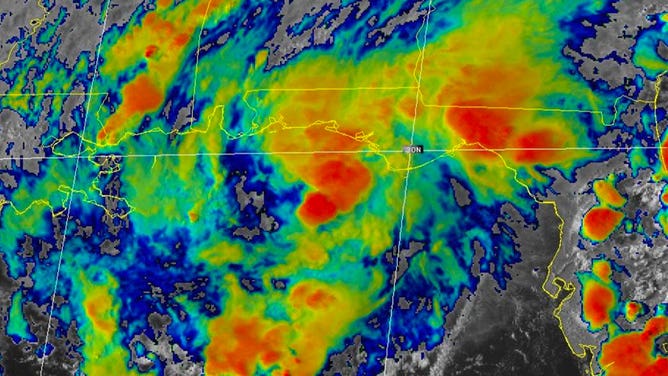 Tropical Storm Mindy developed Wednesday in the northern Gulf of Mexico, while Hurricane Larry has brought rough surf to the East Coast of the U.S. Forecasters are also watching a tropical wave near Africa.
Here's a closer look at each of these systems.
Tropical Storm Mindy
A roughly-organized Tropical Storm Mindy is centered about 90 miles west-southwest of Apalachicola, Florida, with winds of 40 mph. It's moving northeast at 21 mph.
The forecast calls for Mindy to make landfall sometime late Wednesday or early Thursday near Panama City, Florida. It's then expected to move across the South and into the Atlantic by Thursday afternoon.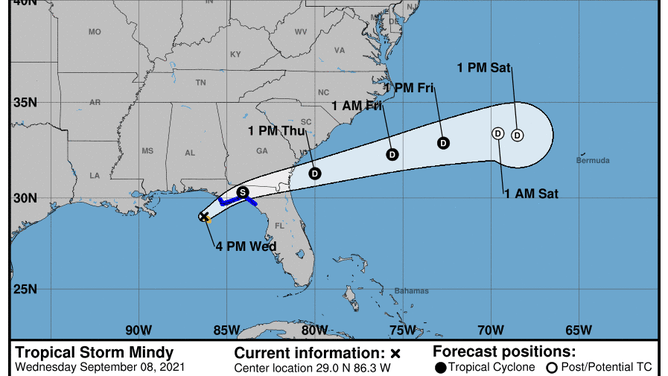 Tropical storm warnings have been issued for the Panama City and Big Bend areas of Florida.
The biggest threat with Mindy will be heavy rain. Between 2 and 4 inches of rain is expected along the storm's path, with some places getting as much as 6 inches of rain. A flash flood watch is in effect for the region.
Hurricane Larry
Category 2 Hurricane Larry is continuing its trek through the open waters of the Atlantic Ocean. It's centered about 405 miles east-southeast of Bermuda with winds of 110 mph. It's moving northwest at 15 mph.
Larry is forecast to begin a slow turn to the north Thursday and then northeast on Friday. The center of the storm could make landfall in Newfoundland, Canada, early Saturday.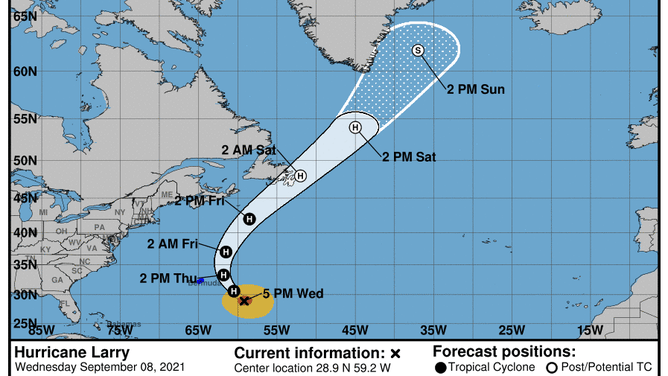 The biggest impact to the U.S. from Larry will be rough surf and life-threatening rip currents along the East Coast. Alerts about rip currents have been issued.
Tropical wave near Africa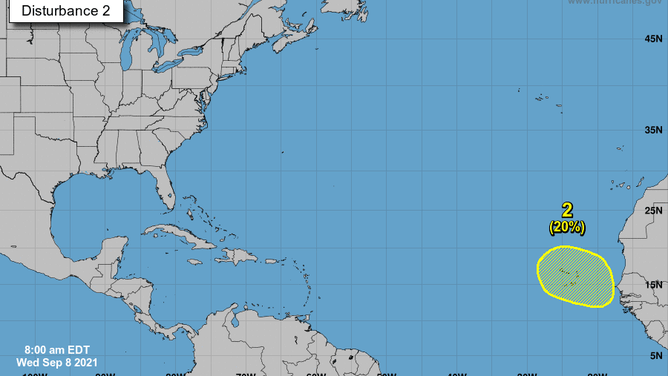 A tropical wave is forecast to emerge from Africa and could become better organized near the Cape Verde Islands. The system has a 20% chance of development within the next 5 days, according to the NHC.