Ida retired from tropical cyclone naming list after becoming 5th costliest US hurricane
More than 100 people were killed and damage was estimated to be more than $75 billion
A hurricane named Ida will never threaten land again, thanks to the removal of the name by the World Meteorological Organization on Wednesday due to the damage and lives lost to the storm during the 2021 season.
Hurricane Ida made landfall in southeast Louisiana as a Category 4 storm on Aug. 29 with winds sustained around 150 mph and a storm surge of 14 feet, but its effects were felt up the entire Eastern Seaboard, with tornadoes and flooding reported as north as New England.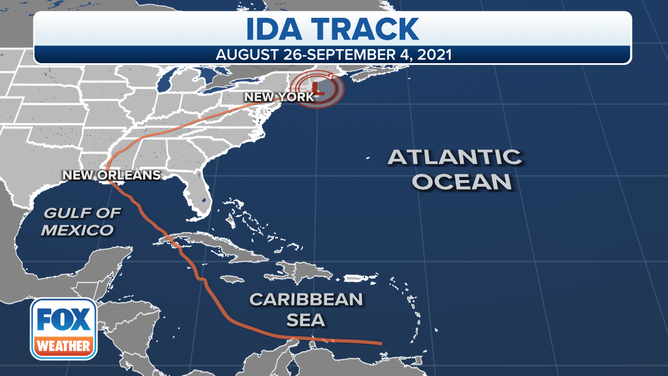 The major hurricane knocked out power to millions of customers, and in some of the hardest-hit spots, it took crews more than three months to restore services.
As the storm's remnants impacted the I-95 corridor, some cities in the Northeast were placed under their first flood emergencies ever as upwards of 10 inches of rain fell during only a few hours.
The torrential downpours caused streams and rivers to quickly rise, transforming roads into waterways in some areas.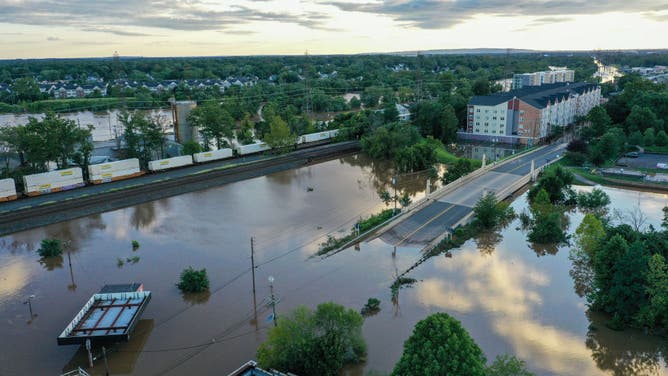 The hurricane was blamed for the deaths of more than 100 people, and its estimated damages topped $75 billion from the Caribbean to New England.
HOW TO WATCH FOX WEATHER ON TV
The destruction was enough to propel the storm to the fifth costliest in U.S. history and ranked just behind storms with names such as Katrina, Harvey, Maria and Sandy.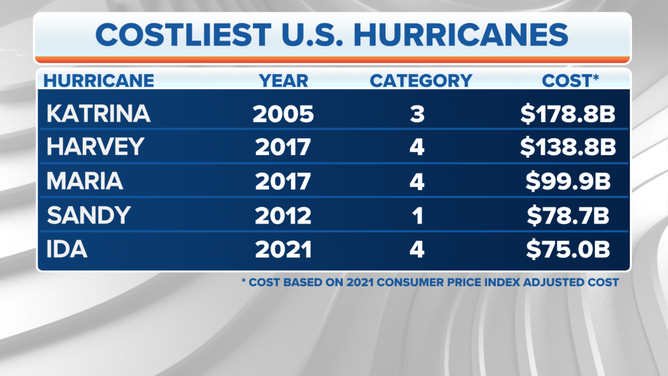 With the addition of Ida, 94 storm names have been retired from lists that date back to 1953.
Ida will be replaced with "Imani" before the list of 21 storms is reused during the 2027 season.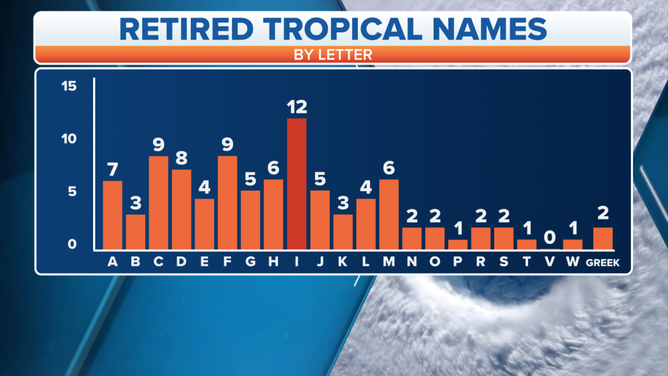 Beware of the 'I' storm
Since the practice began with the retirement of names, storms that start with the letter "I" have been retired more often than any other letter.
According to National Hurricane Center records, Ida is the 12th "I" storm to be removed from the six rotating lists of tropical cyclone names.
The trend of retiring the "I" storm seems to have picked up the pace during the last couple of decades, with ten occurring since 2001.
7 FACTS TO KNOW ABOUT HURRICANES
The rank of the "I" storm in any given season leads it to have a greater likelihood of being a significant cyclone and, therefore, a bigger threat to life and property.
Based on data from the NHC, the ninth named storm tends to form around Sept. 16, which is just a few days after the statistical season peak the season.
Meteorologists say mid-September is when the Atlantic Basin's water temperatures are their warmest, and upper-level winds tend to be conducive for large hurricanes to strengthen.
The 2022 hurricane season will kick off on June 1, and if predictions of the year's activity are accurate, the Atlantic Basin will see the "I" storm, which will be Ian.