Hurricane alerts issued in Canada as Hurricane Larry moves north Thursday
East Coast of US seeing rough surf from Larry while Bermuda hit with rain, gusty winds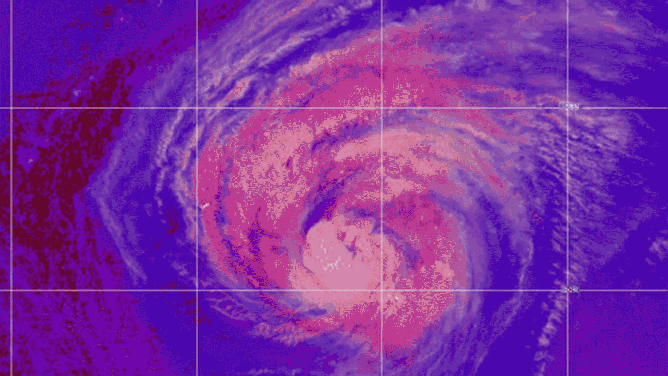 Hurricane Larry isn't making landfall Thursday, but the effects of the large storm are being felt far from its center.
As of Thursday morning, Category 2 Larry was centered about 210 miles southeast of Bermuda with winds of 100 mph. It was moving north-northwest at 16 mph.
Tropical storm warnings are up for Bermuda on Thursday as tropical-storm-force winds and periods of heavy rain from Larry are possible as the center of the storm passes far to the east of the island nation.
Hurricane and tropical storm watches have been issued for parts of Newfoundland, Canada, where Larry is forecast to make landfall Saturday.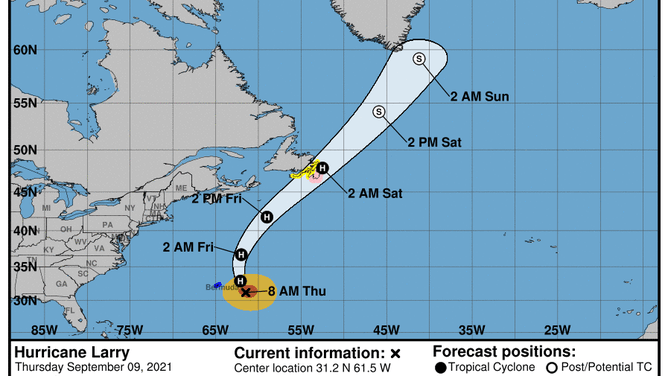 Larry is also producing rough surf from the Lesser Antilles to Atlantic Canada. The East Coast of the U.S. and Atlantic Canada are expected to see large waves and dangerous rip currents through the weekend. Rip current alerts have been issued from Florida to New England.