Homes destroyed by California's Sycamore Fire
Two homes were destroyed and another damaged by the brush fire.
WHITTIER, Calif. – At least two homes were destroyed in Whittier, California, by a wind-driven brush fire on Thursday afternoon. The Los Aneles County Fire Department said the Sycamore Fire started around 3 p.m. local time and scorched four acres. But crews they stopped any forward progress.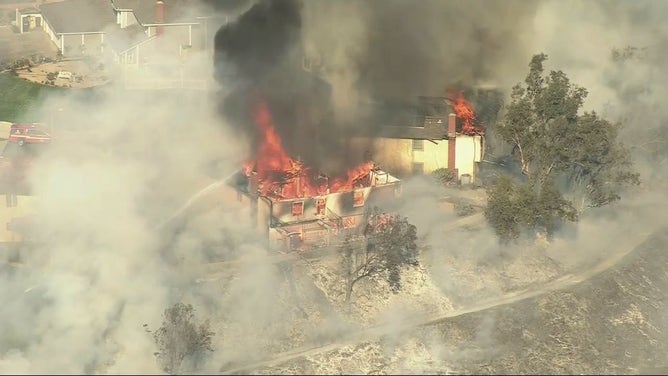 Flames quickly spread through a hillside's dry vegetation, with Santa Ana winds gusting to 40 mph. The National Weather Service issued a Wind Advisory and a Heat Advisory for the area, which has seen temperatures nearing 90 degrees.
Crews battled the fire from the ground and L.A. County Fire requested 200 additional firefighters.

The dry weather has kept firefighters busy.
The Emerald Fire forced evacuations on Thursday and led to parts of the Pacific Coast Highway to be closed.