High winds, low humidity fuel fire threat in Northern, Central Plains on Friday
Fire Weather Warnings are in effect from northern Kansas into much of Nebraska and South Dakota due to gusty winds, low relative humidity and dry fuels
The fire danger shifts northward on Friday when an elevated to critical fire danger is excepted across the Northern and Central Plains.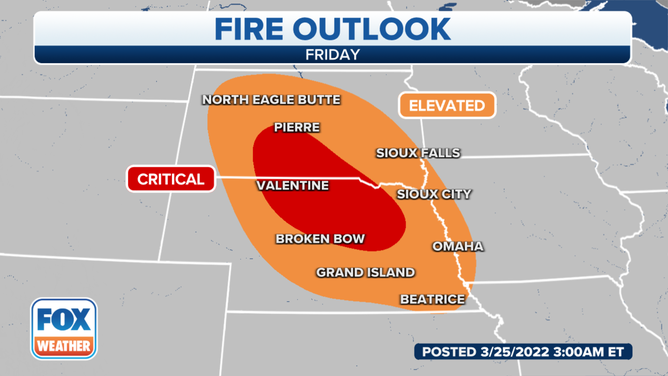 Fire Weather Warnings are in effect from northern Kansas into much of Nebraska and South Dakota due to gusty winds, low relative humidity and dry fuels.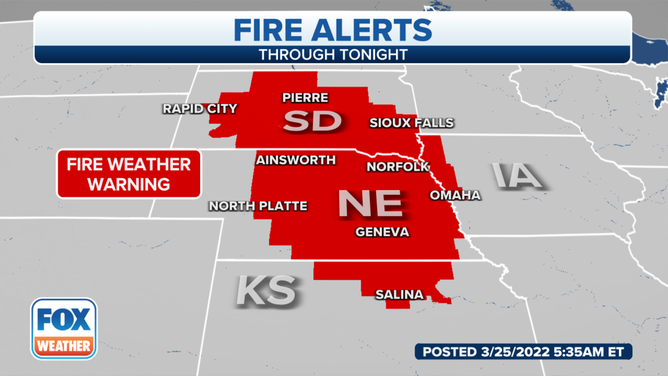 Windy conditions are expected from the Northern Plains into the western Great Lakes, with sustained winds between 25 and 30 mph and some gusts to 40 mph possible.
Relative humidity is forecast to drop into the teens across portions of South Dakota and Nebraska Friday afternoon, with temperatures in the lower to mid-50s.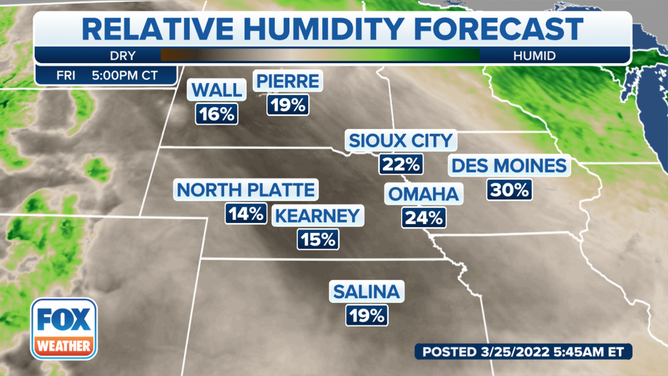 While most grasses are still dormant, large fires will be possible, especially in the finer fuels.
The threat of fire danger decreases Saturday into Sunday morning as upper-level high pressure over the Rockies will allow temperatures to reach or tie record highs over the southwestern portion of the country through Sunday.