Grace nears Gulf as storm eyes second landfall in Mexico as hurricane
Storm set to make second landfall in Mexico late Friday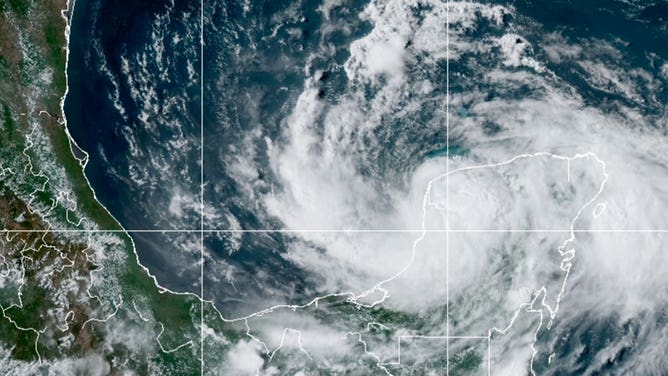 Tropical Storm Grace was approaching the Gulf of Mexico on Thursday afternoon after making landfall on the Yucatan Peninsula as a Category 1 hurricane.
The National Hurricane Center said the center of Grace came ashore about 4:45 a.m. Central time, just south of Tulum, Mexico. The storm was packing 80 mph winds at landfall. It had weakened to a tropical storm by late Thursday morning.
As of 4 p.m. Central, Grace was tropical-storm strength as it moved over the Yucatan with 50 mph winds. The center of the storm was located about 50 miles north-northeast of Campeche, Mexico, and was moving west at 15 mph.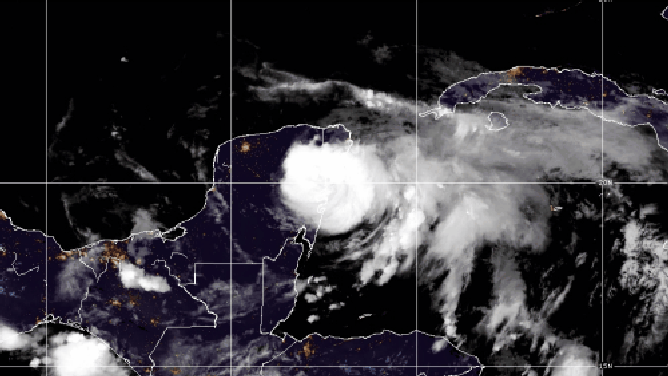 Tropical storm warnings are up for the Yucatan. Hurricane warnings have been posted for the central Gulf Coast of Mexico, which is where Grace is headed next.
In addition to hurricane-force winds, Grace is expected to dump 4 to 8 inches of rain across the Yucatan, with some places receiving as much as a foot of rain. In Veracruz, Puebla and Hidalgo, rainfall amounts of 6 to 12 inches are possible with as much as 18 inches possible in some places. Flash flooding and mudslides are likely with rainfall totals that high.
The Associated Press reported officials as saying that power had been knocked out to more than 100,000 customers in Cancun, Playa del Carmen, Cozumel, Puerto Aventura and Tulum.
The NHC forecast calls for Grace to weaken to a tropical storm Thursday before emerging in the Bay of Campeche early Friday. As the storm crosses the extremely warm waters of the Gulf of Mexico, it is expected to regain hurricane strength before making a second landfall in Mexico, near La Boquita Nautla, sometime late Friday.