Frost, freeze alerts issued across the Southeast
Temperatures expected to rise above freezing by mid-morning Sunday
Frost advisories and freeze warnings were issued across the Southeast on Sunday as people across the region woke up to temperatures at or below freezing.
Cold temperatures were reported from Nashville to the south and east, where Atlanta was reporting a temperature of 35 degrees.
But the surrounding communities were seeing temperatures below freezing on Sunday morning.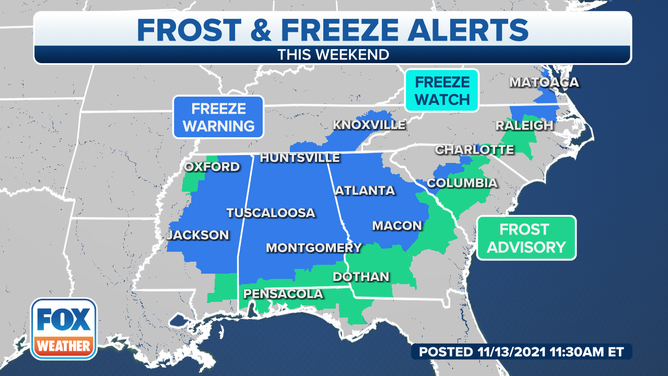 The freeze warnings were issued in Mississippi, most of Alabama and northern Georgia. Frost advisories stretch from the Florida Panhandle, southern Georgia and central South Carolina. Most of those advisories were in effect until 8 a.m. local time when temperatures are expected to move above freezing in those areas.