Freeze warnings issued for New York City area
Freeze warnings go into effect at midnight
The National Weather Service has issued freeze warnings for the New York City area as temperatures are expected to drop overnight into Tuesday morning.
The first warnings of the season go into effect at midnight for Hudson County in New Jersey and New York (Manhattan), Bronx, Kings (Brooklyn), and Northern and Southern Queens counties in New York and will expire at 9 a.m. Tuesday.
Staten Island has already seen its first freeze of the season.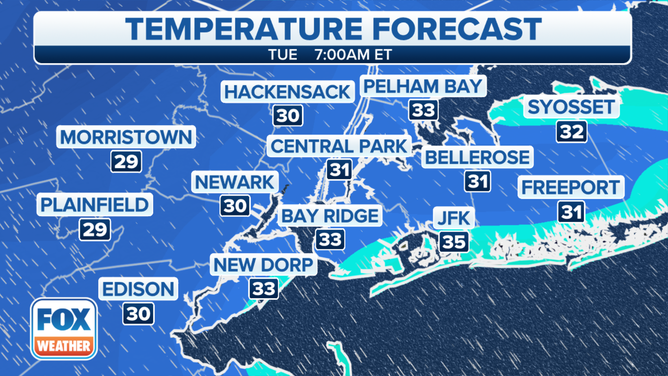 The warnings were issued as temperatures are expected to drop to or below freezing overnight.
The frost and freeze conditions will kill some crops, other sensitive vegetation and possibly damage unprotected outdoor plumbing.
Residents are being asked to take steps to protect plants from the cold and wrap or drain pipes or allow them to drip slowly.