Tropical Depression Fred brings flooding rain, isolated tornado threats to the eastern US
Fred made landfall as a tropical storm in the Florida Panhandle on Monday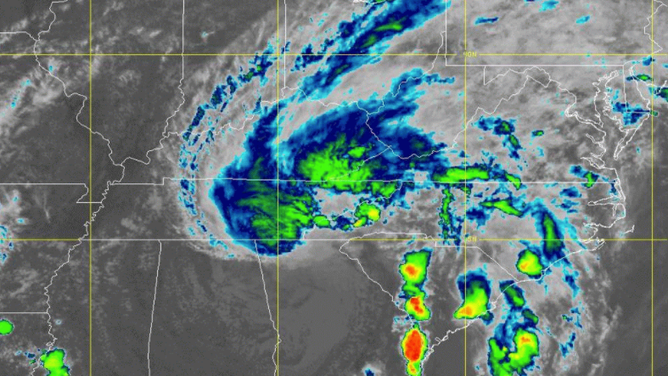 Tropical Depression Fred will continue to pose threats of flooding rain and isolated tornadoes across the eastern U.S. as it moves northward up the Appalachians and into the mid-Atlantic states through the end of the workweek.
Fred was centered near the Tennessee/North Carolina border as of Tuesday evening and was moving toward the north-northeast at 15 to 20 mph, according to NOAA's Weather Prediction Center. It made landfall as a tropical storm near Cape San Blas, Florida, at 2:15 p.m. Central time Monday, with maximum sustained winds of 65 mph.
Parts of the Florida Panhandle clocked 50- to 65-mph wind gusts on Monday. A gust as high as 68 mph was recorded Monday afternoon at Apalachicola Regional Airport, while gusts to 73 mph were reported in Eastport and High Bluff, Florida.
Happening now
Bands of heavy rain, accompanied by gusty winds, are spreading from North Georgia into the southern and central Appalachians.
The National Weather Service has issued flood watches for portions of North Georgia, the western Carolinas, East Tennessee, eastern Kentucky and extreme southwestern Virginia.
Heavy rainfall in these areas could lead to flash flooding, as well as small stream or river flooding. There's also an increased risk of landslides across the mountains of western North Carolina and portions of North Carolina's Blue Ridge Escarpment, according to the WPC.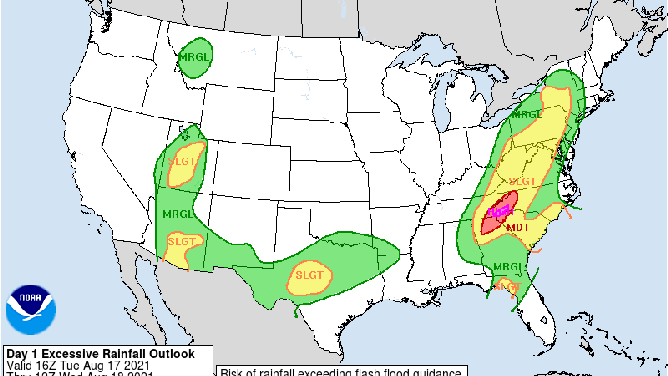 In addition, NOAA's Storm Prediction Center has posted tornado watches for parts of North Georgia and the western Carolinas until 7 p.m. Eastern time Tuesday. A few tornadoes are possible in these areas through Tuesday evening.
Forecast  
Fred should transition to a post-tropical remnant low Tuesday night. However, the storm's remnants will continue to produce areas of locally heavy rain as far north as the mid-Atlantic states into late week.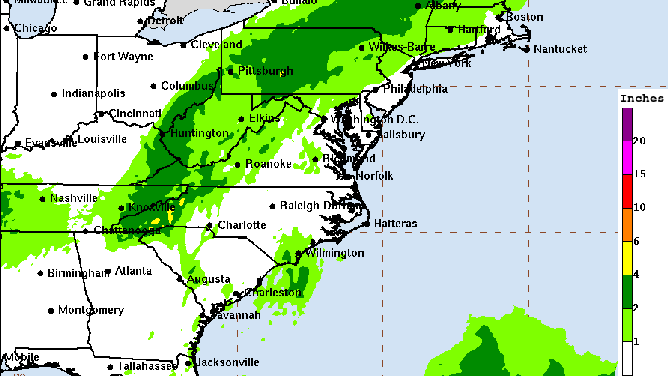 The WPC is predicting the following rainfall amounts through Friday:
Portions of Georgia and the southern Appalachians: 4 to 8 inches of rain, with isolated maximum storm totals of 10 inches likely.
Central Appalachians, including portions of the mid-Atlantic states: 2 to 4 inches of rain, with isolated maximum storm totals of 6 inches expected.