2 Fort Benning soldiers killed, 3 injured during severe storm in North Georgia mountains
The National Weather Service said it received reports of trees down in White County around the time of the incident.
FORT BENNING, Ga. – Two soldiers out of Fort Benning died after being caught in a severe thunderstorm on Yonah Mountain in North Georgia Tuesday afternoon, Army officials said.
Military officials said that 2nd Lt. Evan Fitzgibbon and Staff Sgt. George Taber were struck by a fallen tree while sheltering during the severe storms. They were transported to the hospital, where they later died. 
Three other service members were injured. All were treated by Army medics before being transported to an area hospital.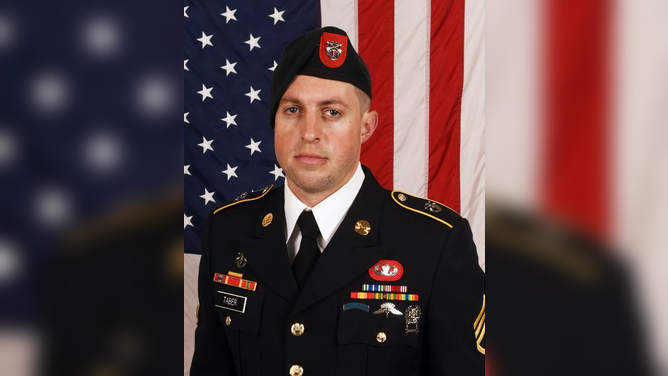 "We are all deeply saddened by the loss of these two outstanding Soldiers and send our heartfelt condolences to their families," Maneuver Center of Excellence and Fort Benning Commanding General Maj. Gen. Curtis A. Buzzard said. "They are in our thoughts and prayers."
The soldiers were said to be taking part in a training program at the Maneuver Center of Excellence when the storms rolled through around 3 p.m. Eastern.
HOW TO WATCH FOX WEATHER ON TV
NWS meteorologists estimated wind gusts were greater than 60 mph and the thunderstorm was capable of producing hail and plenty of lightning.
The Army holds training on Yonah Mountain, including the Ranger School's Mountain Phase. Soldiers who train on the mountain typically report out of Camp Merrill, which is located just northwest of Dahlonega, Georgia.
Yonah Mountain is located in White County, some 70 miles northeast of Atlanta, and is about 170 miles away from Fort Benning.
Fort Benning is one of the largest military installations in the U.S. and is home to more than 120,000 active-duty troops.
1 SOLDIER KILLED, AT LEAST 9 OTHERS INJURED AFTER LIGHTNING STRIKES ARMY BASE IN GEORGIA
This is the second deadly accident involving soldiers stationed in Georgia during the past month. In late July, Sgt. 1st Class Michael D. Clark was killed by a lightning strike at Fort Gordon near Augusta. Nine others were also injured in the incident.