Woman killed by a flying umbrella on a South Carolina beach
2,800 beach umbrella-related injuries were reported nationwide from 2010 to 2018
A 63-year-old beachgoer died Wednesday after being struck by a wind-driven umbrella along the Atlantic Ocean in Garden City Beach, South Carolina, authorities reported.
Horry County police said Tammy Perreault was in a beach access area when an umbrella from a nearby hotel was picked up off the ground and thrown into the victim.
Witnesses attended to the South Carolina resident until paramedics arrived and transported her to a nearby hospital, where authorities said she was pronounced deceased.
HOW TO WATCH FOX WEATHER ON TV
The incident happened around 12:50 p.m., when the daily afternoon sea breeze was likely at its strongest.
A nearby weather observation site reported wind gusts of upwards of 30 mph, which is typical this time of year, the National Weather Service said.
Strong sea breezes are common along the beaches of the Southeast and the Gulf Coast when the land's temperature heats up greater than the temperature of the nearby water.
The difference in temperature and associated pressure causes a mini front to develop and work inland, which helps to cool coastal and inland areas.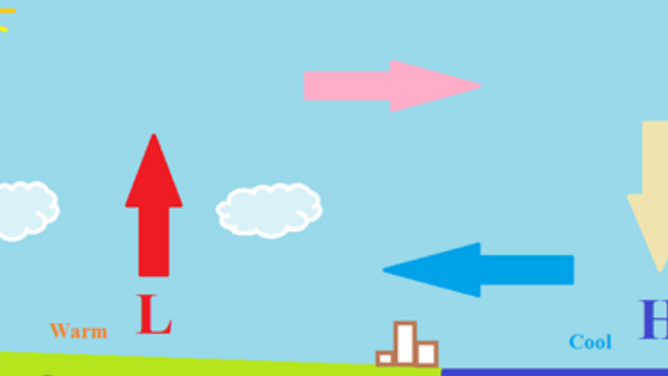 The NWS said they saw no anomalies around the Myrtle Beach area, meaning authorities are treating the incident as a tragic accident.
"In my 20 years here, we've never had anything like this," Horry County Chief Deputy Coroner Tamara Willard said.
The incident was not far from where FOX News reported a toddler was nearly impaled by a flying umbrella three years ago.
BOUNCE HOUSE TRAGEDIES: STUDY FINDS EVEN LIGHT WINDS COULD LEAD TO INFLATABLES TAKING FLIGHT
The Consumer Product Safety Commission told congressional lawmakers in 2019 that 2,800 beach umbrella-related injuries were reported nationwide from 2010 to 2018.
U.S. Senators Mark Warner and Tim Kaine previously urged the CPSC to conduct public education campaigns on the dangers flying umbrellas create for beachgoers.