Florida child dies after being left in a hot car
On average, 38 children die each year from heatstroke after being left in a vehicle
MIAMI GARDENS, Fla. – A child has died after being left in a car outside a Jewish center in South Florida while air temperatures soared into the 90s, the National Safety Council reports.
The incident happened Monday in the parking lot of Lubavitch Educational Center in Miami Gardens.
FOX affiliate WSVN reports the child's father works at the center and accidentally left the boy in the car for hours.
The NSC says air temperatures were around 93 degrees, which means the vehicle's inside temperature could have soared well above 130 °F in only minutes.
HOW TO WATCH FOX WEATHER ON TV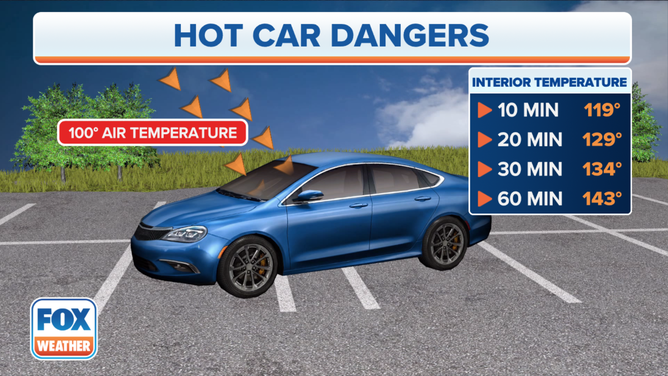 Experts say after 60 minutes, a vehicle's indoor temperature can rise around 40 °F, if there is no circulation inside.
These conditions can be deadly for children, pets and even adults.
The nonprofit group says 38 children die each year from heatstroke after being left in a vehicle, and Florida ranks among the highest states with incidents.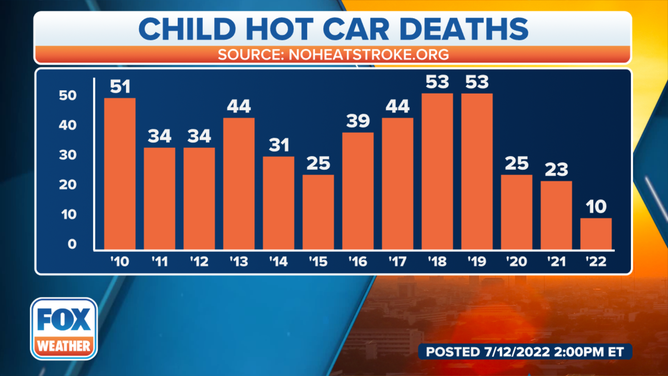 The Miami Gardens Police Department says they are investigating the most recent case and haven't released many details.
WHEN SECONDS MATTER: CHILDREN EXPERIENCE HEATSTROKE SYMPTOMS WITHIN MINUTES OF BEING IN A HOT CAR
Rabbi Benzion Korf, the Dean of Lubavitch Education Center, sent WSVN the following statement:
"We are beyond devastated that we experienced an accident on the Lubavitch Education Center (LEC) campus today involving a private vehicle, which resulted in the untimely passing of the 3-year-old son of two staff members.
This tragedy hits close to home, and many in our school community have been affected by it. No words can capture the heartbreak and sadness we feel. A guidance counselor and therapist will be made available to meet with staff and students tomorrow and offer support as needed.
Our deepest sympathies are with the family at this time of great loss. We ask the community for their prayers and to respect the family's privacy as they grieve."
The South Florida case marks the tenth hot car death in the United States in 2022.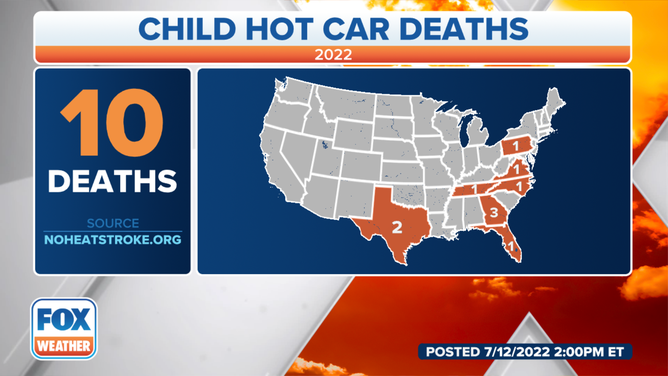 According to noheatstroke.org, most incidents are caused by a caregiver forgetting a child inside, and only a few are cases are the result of an intentional act.
How to keep children safe and out of hot cars: Read more