First major winter storm of season sets daily snowfall records in Rockies
More than a foot of snow has fallen in parts of Montana
Heavy snow continues to fall in the northern and central Rockies on Tuesday after daily snowfall records were set Monday.
The National Weather Service said the 7 inches of snow measured in Bozeman, Montana, on Monday was a daily record for Oct. 11. More than a foot of snow has been reported in other parts of Big Sky Country.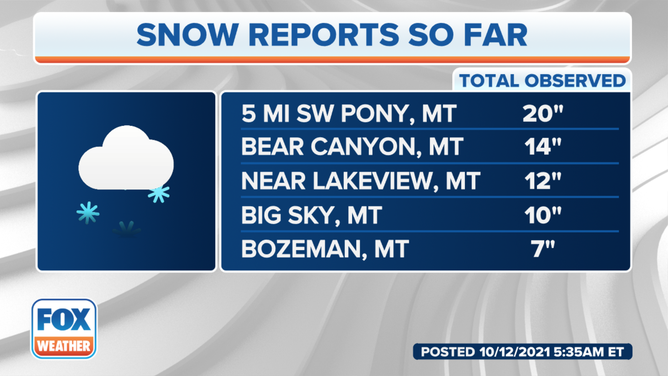 Winter Storm Warnings and Winter Weather Advisories remain posted for southern and central Montana, southeastern Idaho, much of Wyoming, the western Dakotas, western Colorado, central and southwestern Utah, eastern Nevada.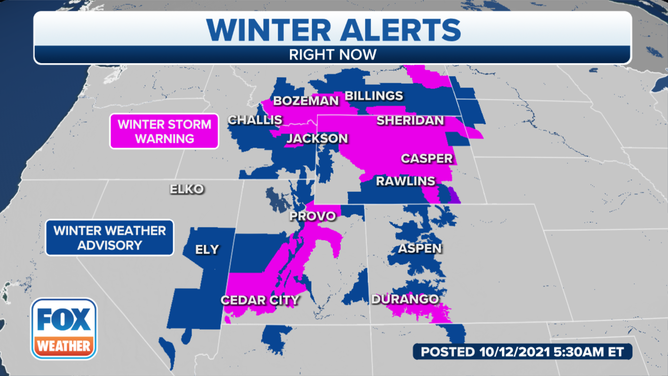 The heaviest snow will affect the Winter Storm Warning areas of Wyoming and Colorado on Tuesday, with some places picking up 1 to 2 feet of snow by Wednesday.
Winds gusting as high as 45 mph will result in whiteout conditions at times. Travel will be extremely hazardous due to slick and snow-covered roads and poor visibility. Several vehicle accidents and slide-offs were reported in Montana Tuesday morning, according to the NWS.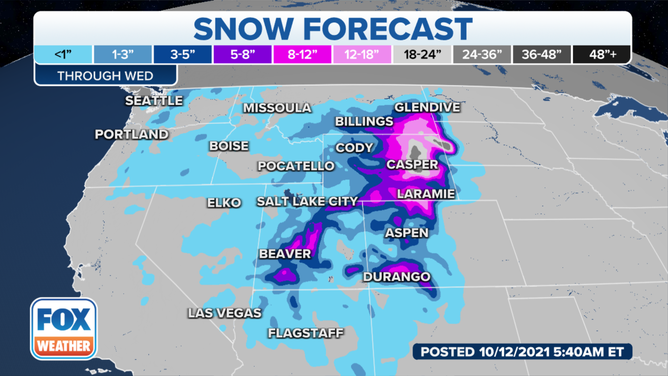 Snow will begin to taper off in most areas on Wednesday afternoon, but temperatures will remain cold across the West through the end of the week.