First Freeze Watch of the season issued in 3 states
Low temperatures in the upper 20s and lower 30s are expected
The first Freeze Watch of the season in the United States has been issued for parts of the interior Northwest as the start of fall quickly approaches.
The National Weather Service has posted a Freeze Watch for northeastern Washington, northern Idaho and northwestern Montana from late Wednesday night through Thursday morning.
These areas are all at high elevations in the northern Intermountain West and northern Rockies, so freezing temperatures in mid-September are not uncommon.
HERE'S WHEN TO EXPECT YOUR FIRST FREEZE OF THE SEASON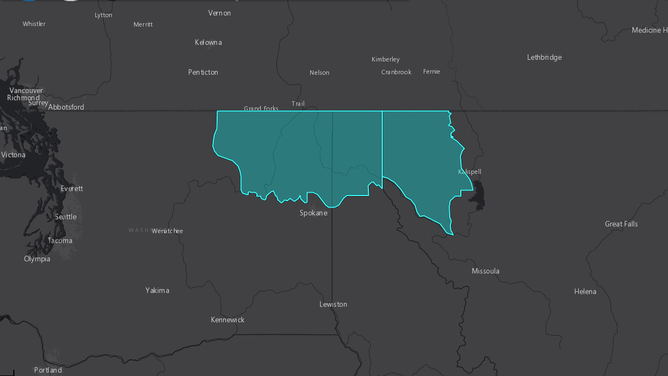 Low temperatures overnight are predicted to dip into the lower 30s in this region, with some upper 20s possible in the highest mountains of northwestern Montana. This cold air could harm sensitive outdoor vegetation if it's left exposed.
"Take steps now to protect tender plants from the cold," the NWS wrote in the Freeze Watch. "To prevent freezing and possible bursting of outdoor water pipes, they should be wrapped, drained or allowed to drip slowly. Those that have in-ground sprinkler systems should drain them and cover above-ground pipes to protect them from freezing."