First-ever water shortage declared for parts of Colorado River amid West's historic drought
Shortages mean reductions in water for Arizona, Nevada and Mexico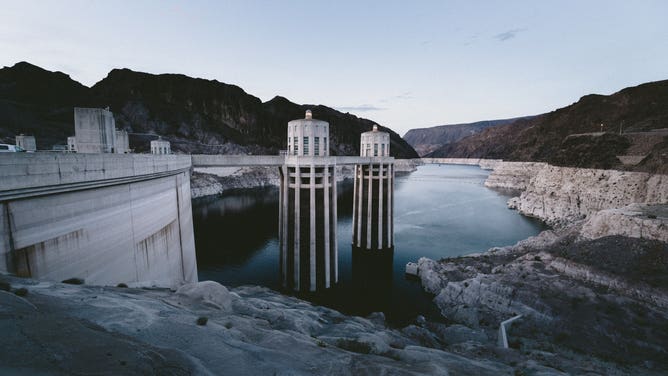 For the first time, a water shortage was declared Tuesday by the U.S. Bureau of Reclamation for the Lower Colorado River Basin, meaning there will soon be reductions in the amount of water being supplied to two states and Mexico.
The Bureau's August assessment of water conditions for the basin underscored the impacts of a historic drought in the West.
According to the report, only 26% of the average runoff that flows into Lake Powell in Arizona and Utah each year was received between April and July. That's despite a near-average snowfall last winter. That's important because it determines how much water can be released to downstream Lake Mead, the nation's largest reservoir and home to the Hoover Dam.  
The water level of Lake Mead was about 1,068 feet in July, according to the Bureau. That is the lowest it has been since 1937, just three years after the filling of Lake Mead began.
"Last time the reservoir was entirely full was (the) late 1990s, around 1998," Doug Hendrix, of the Bureau, told FOX News in July.
According to the report, the water level in Lake Mead is forecast to be about 1,066 feet by January. That's nearly 10 feet lower than the 1,075-foot shortage trigger-level set up by an agreement among Lower Basin states and tribes in 2019.
The Level 1 Shortage Condition for Lake Mead means that Arizona will get 18% less water from the reservoir in 2022, according to the Bureau. Nevada will get 7% less. Mexico will get 5% less water, based on contingencies established in the 1944 Water Treaty.
Patti Aaron, of the Bureau, said that at a water level of 1,045 feet, California will see cuts in the water being sent to the Golden State.
According to Aaron, about 25 million people in places such as Phoenix, Las Vegas and Los Angeles rely on the water stored in Lake Mead.
Aaron said Lake Powell, which is part of the Upper Colorado River Basin, is also at its lowest level since being filled in the 1960s.