Feels-like temperatures in northern US colder than kitchen freezer
Wind Chill Advisories are in effect across eight states for wind chill values as low as minus 35 degrees
Get the heavy coat ready. Feels-like temperatures in the northern U.S. are colder than the kitchen freezer as some places dip well below zero.
Wind Chill Advisories are in effect across eight states for wind chill values as low as minus 35 degrees. A Wind Chill Warning is in effect in North Dakota, northeastern South Dakota, northwestern Minnesota and northeastern Montana for wind chill values as low as 45 degrees below zero.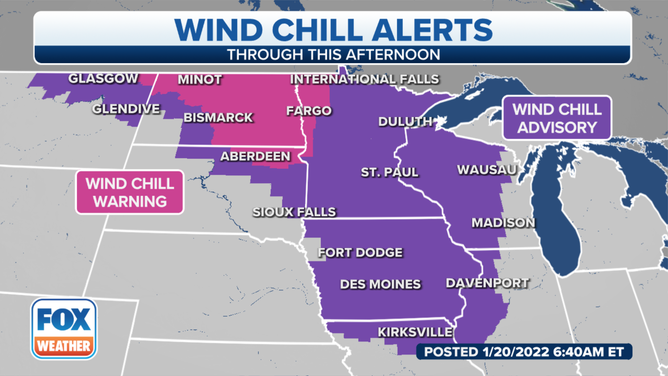 Actual air temperatures will feature highs in the teens to below zero, with widespread low temperatures in the single digits to below zero both Thursday and Friday.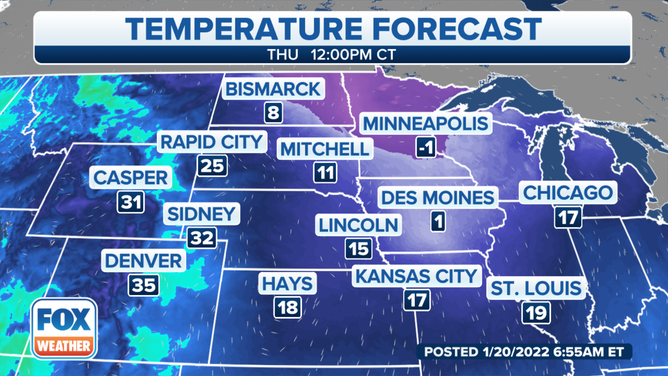 Across the Southern Plains, temperatures will plummet from highs in the 60s and 70s on Thursday to the 30s on Friday. 
This will set the stage for a winter storm in parts of central and southern Texas.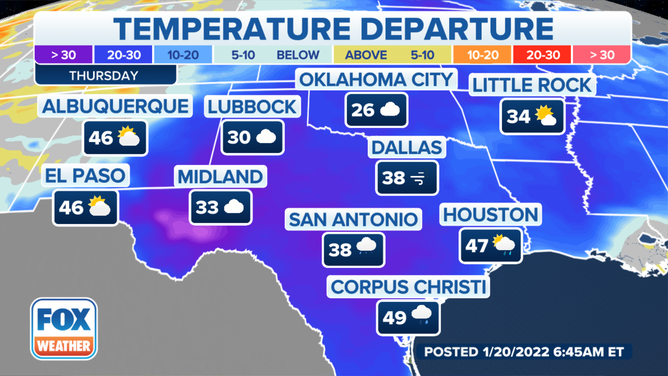 Low temperatures will dip into the 20s and teens through Saturday morning. Wind chill values will be in the single digits during the morning hours.
The cold air spreads east and south by Friday. High temperatures in the Northeast will be in the teens and 20s, as lows drop in the single digits to below zero.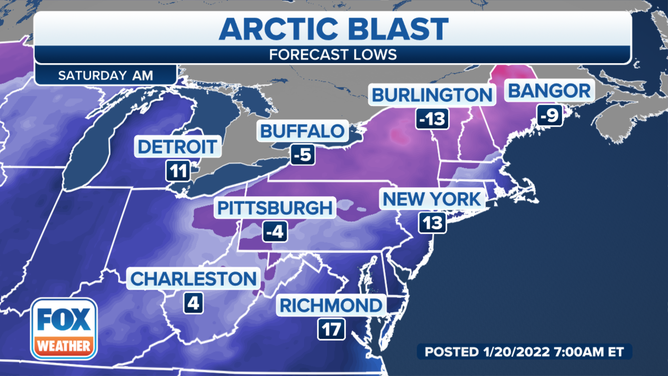 In the Southeast, highs will stay in the 30s and 40s with low temperatures below freezing.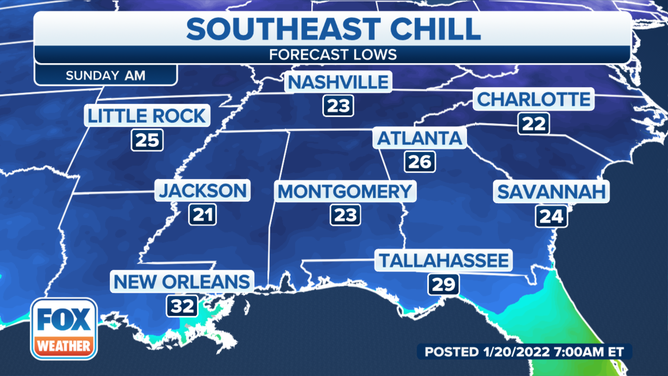 Temperatures moderate Sunday into early next week.