Enjoy that fall feel across the Northeast before summerlike warmth returns
The Northeast will continue to experience below-average temperatures over the next few days before things begin to moderate a bit heading into next week.
The Northeast will see another cold front passage, which will foster even cooler days Thursday and Friday.
Even under nearly cloudless skies, highs in the interior Northeast will struggle to get out of the 60s on Thursday. The major cities along the Interstate 95 corridor will rise into the lower to mid-70s.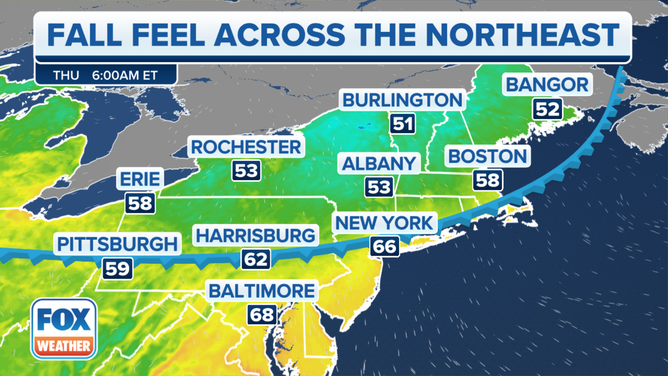 It'll be downright chilly Friday morning, with lows dropping into the 40s or even the upper 30s across much of the interior Northeast. That's more typical of the first or second week of October.
HOW TO WATCH FOX WEATHER ON TV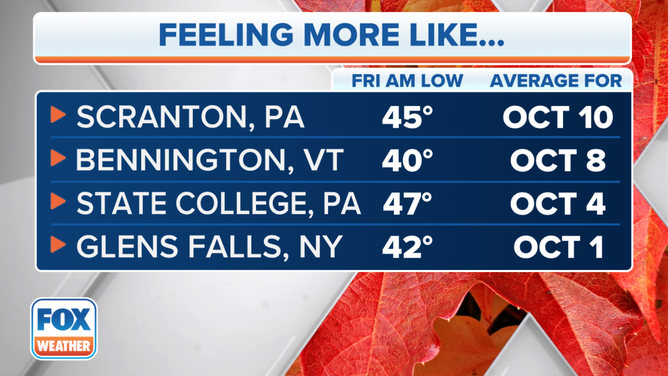 Another cool day and night are expected on Saturday before temperatures rise back to summerlike levels by the start of next week.