Fall chill continues in the Northeast; first snowfall reported in highest mountains
Snow was reported at the summit of Mount Washington, New Hampshire, Wednesday and Thursday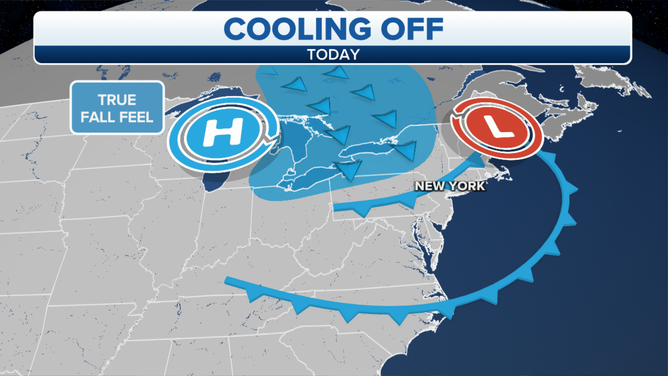 A Canadian high-pressure system has set up in the wake of a cold front that moved through the Northeast earlier this week. Some locations are seeing their coldest temperatures in about four months, with snow even reported in the highest mountains.
Weather observers at Mount Washington, New Hampshire, were ecstatic on Wednesday when a brief snow shower passed over the 6,288-foot-tall summit, the first snowfall of the season anywhere in the northeastern United States.
The observatory's webcam showed heavy snow was once again falling at the summit Thursday afternoon, with temperatures sitting in the upper 20s. No snowfall has been reported at any lower elevations in the Northeast, however.
Elsewhere in the region, it's just a chilly day, and the fall chill will remain in the air through the end of the week.
Thursday's highs will only be in the 50s in much of New England and upstate New York, with some of the highest elevations in the Adirondacks, Green Mountains of Vermont and White Mountains of New Hampshire likely stuck in the upper 40s during the day. For many of these areas, it will be the coolest high temperature since Memorial Day weekend.
New York City and Philadelphia will have highs in the mid- to upper 60s Thursday afternoon. June 11 – nearly four months ago – was the last time Philadelphia failed to reach 70 degrees, while New York City last held in the 60s about three months ago on July 3.
Widespread low temperatures in the 40s are expected Thursday night into early Friday. Some of the higher elevations of New England and upstate New York will even dip into the 30s, bringing the risk of frost Friday morning.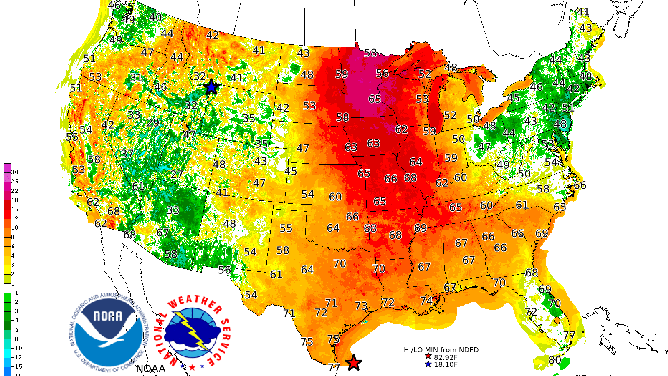 A warming trend is expected by this weekend, with temperatures returning closer to average for early October.
Long-range forecasters at NOAA's Climate Prediction Center predict that temperatures will rise above average again during the first full week of October, so this crisp air is not expected to persist for very long.