Dangerous day of fire weather expected for parts of Colorado, Kansas on Friday
An extreme fire weather risk exists in the central and southern High Plains, including Pueblo, Colorado, and Dodge City, Kansas
A dangerous day of fire weather is expected to develop Friday as an intense spring storm system tracks across the Central Plains.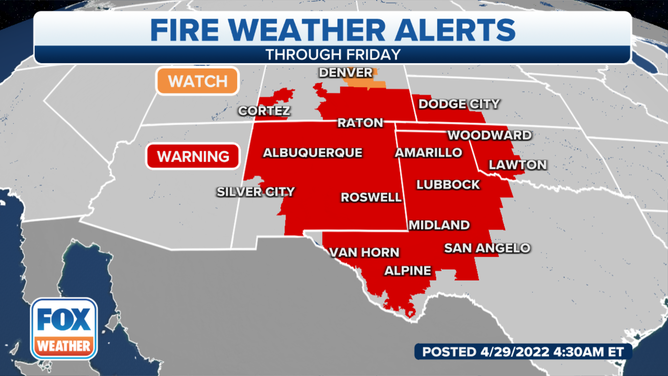 The National Weather Service office in Dodge City, Kansas, said westerly winds will develop and strengthen Friday afternoon as extremely dry air advances eastward across southwestern Kansas. The timeframe of the peak winds is estimated to be from 1 to 8 p.m. Central time.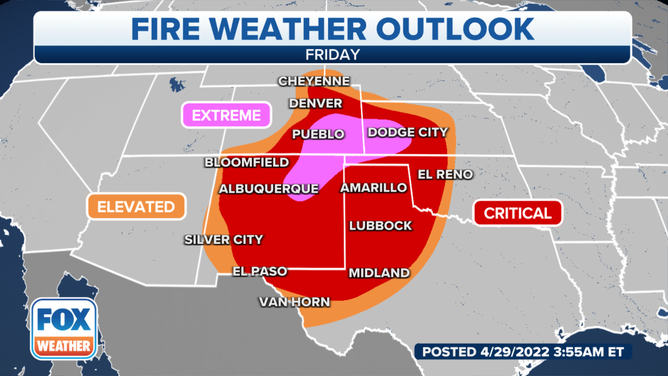 As temperatures warm through the 80s, the relative humidity will crash down into the teens and single-digit percentage values, especially between the Arkansas River and the Oklahoma border.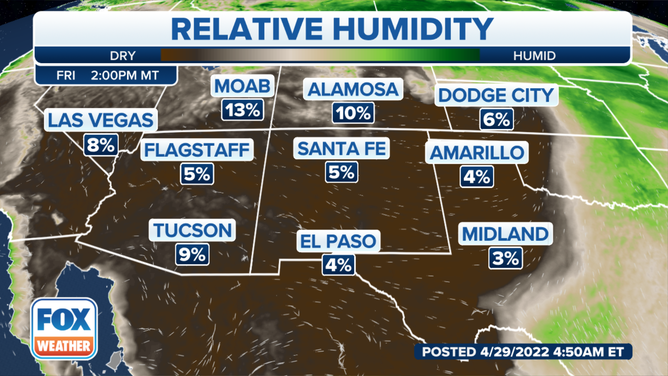 Winds from the west-southwest will shift to the northwest by early Friday evening. Both ahead of and behind the wind shift, expect gusts in the 40- to 50-mph range, or locally higher at times, the NWS said.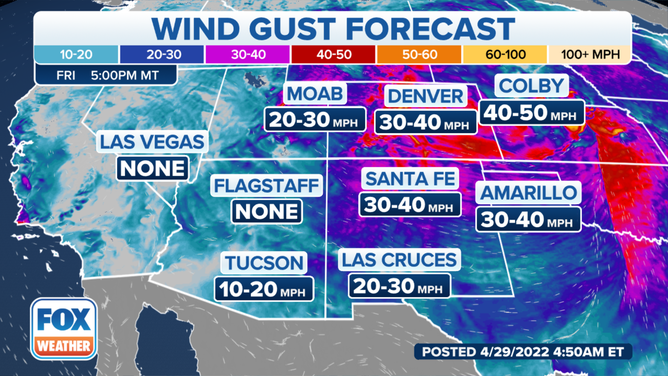 The Northeast and mid-Atlantic states also have an elevated fire weather risk on Friday. This includes Philadelphia and New York City, where gusty winds and low humidity could fuel any fires in wooded areas.
Relative humidity in this region will drop below 25% Friday and Saturday, with a few locations likely dipping to 15 to 20%. Wind gusts could top 30 mph at times on both afternoons.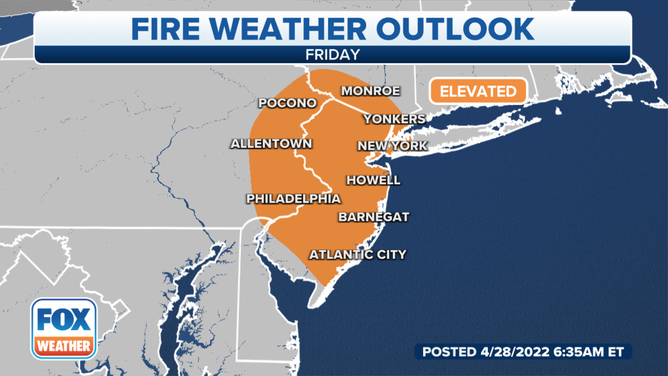 Until the area begins to "green up," it's a good idea to avoid having any kind of open fires outside, the NWS office in Binghamton, New York, said.
In fact, a burn ban is in place across New York state each spring between March 16 and May 14, so residents of the Empire State are not supposed to be burning anyway.