Florida Everglades water temperatures reach hot-tub levels
Sea surface temperatures around South Florida have been in the upper 90s for most of July, and this latest reading could be a new world record.
MANATEE BAY, Fla. – Water temperatures in South Florida are reaching hot tub-like conditions this week during the ongoing ocean heat wave.
A water quality station in Manatee Bay in Everglades National Park measured a temperature of 101.1 degrees Fahrenheit at 6 p.m. Monday at a depth of 4.9 feet. Early in the day, temperatures at the station quickly rose above 90 degrees. Those temperatures remained high even after sunset, with readings up to 99 degrees at 10 p.m. On Sunday, the same station recorded a peak reading of 100.13 degrees.
Sea surface temperatures around South Florida have been in the upper 90s for most of July. Other water stations around Everglades National Park also measured readings Monday in the upper 90s, with a water quality station at Johnson Key hitting 98.4 degrees at 6 p.m. Monday.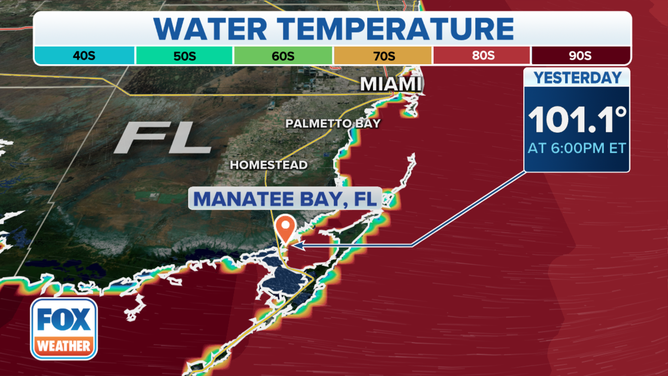 UNUSUALLY HOT FLORIDA SEA SURFACE TEMPERATURES ON TRACK TO CAUSE MASS CORAL BLEACHING EVENT
Monday's reading could set a world record. However, it's hard to verify a world sea surface temperature record because of how these temperatures are monitored around the globe.
NOAA buoy measurements continue to show water temperatures near or above 90 degrees around South Florida and the Keys.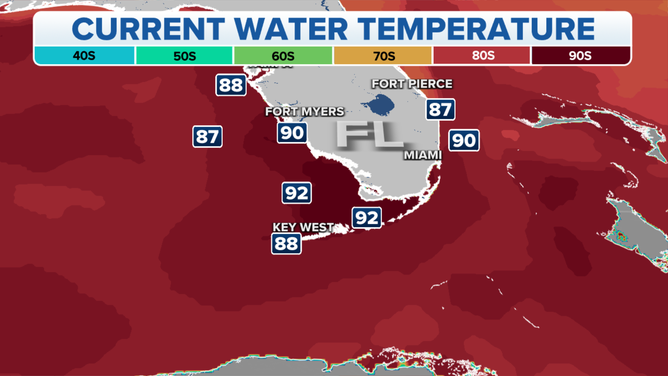 Climatologists have attributed the warm waters to the El Niño climate pattern and an ongoing marine heat wave with sea surface temperatures at least 2 degrees above average. Globally, air and sea surface temperatures hit new records in early June and have continued in July, according to the World Meteorological Organization. 
HERE'S WHAT AN EL NINO CLIMATE PATTERN IS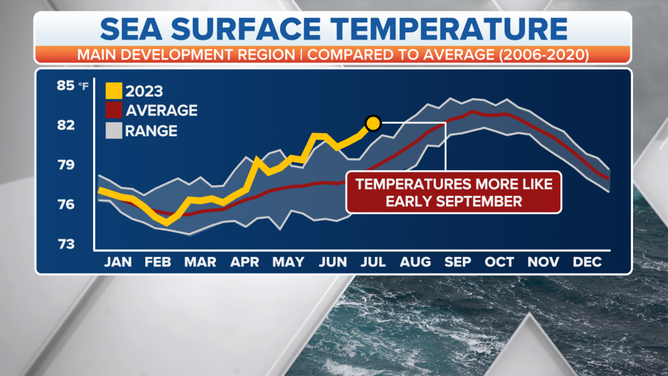 What is happening around Florida is breaking records set since satellite records began in 1985. The hot water has coral biologists bracing for a large-scale coral bleaching event.