Evacuations underway as large wildfire burns in Montana
Several buildings have been destroyed, but no injuries have been reported
GREAT FALLS, Mont. - Evacuations are underway in Montana as firefighters work to control a wildfire that began early Wednesday morning.
In a Facebook post, the Cascade County Sheriff's Office said more than 70 firefighters are currently at the scene of the Gibson Flats Fire, which is outside Great Falls.
Officials said the growing fire has destroyed several buildings, but no injuries have been reported.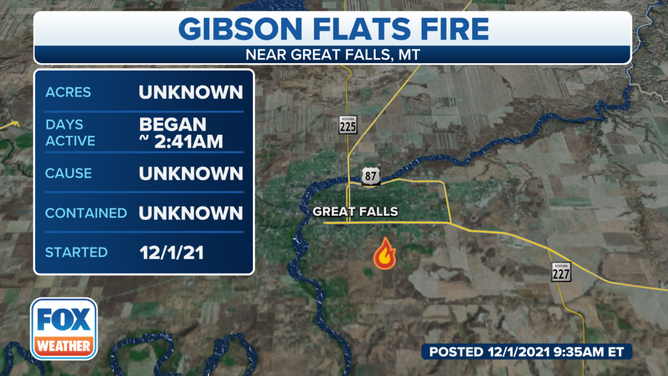 The area has been closed to all citizens, and the sheriff's office urges people to stay away from the scene to give crews space to continue fighting the flames. Fire officials said gas has also been shut off in the area.
It's currently unknown what caused the fire or if it has been contained.
The sheriff's office and the American Red Cross are working to account for everyone in the affected area.
Damaging wind threat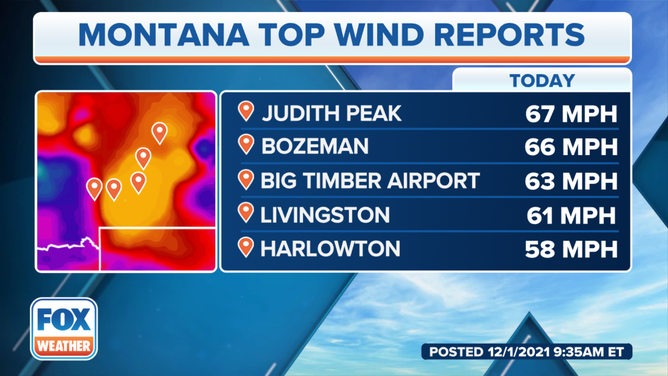 Winds have been incredibly strong in the area, with some gusts almost reaching hurricane-force.
Judith Peak has reported a gust of 67 mph, and the city of Bozeman has reported a 66 mph gust.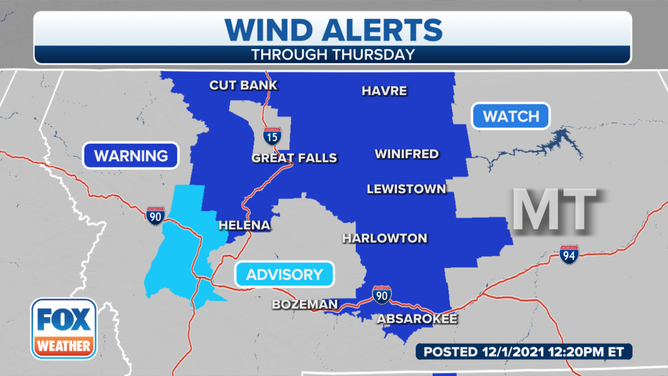 High wind warnings and advisories have been issued across much of northern and central Montana that are in effect until Thursday evening.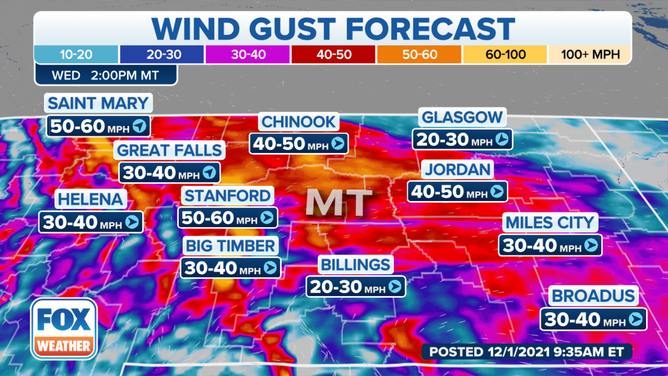 Strong winds are expected across the area. Great Falls, where the wildfire is located, could see gusts Wednesday up to 40 mph. That could prove to be problematic for crews working on getting the fire under control.
To the east, Chinook could see some stronger gusts up to 50 mph. Wind gusts are expected to be less intense farther to the south.