Evacuation orders issued in California ahead of potential mud and debris flows
Evacuation orders have been issued for several canyon residences ahead of the potential for debris flows
A continued active weather pattern across the West has forced agencies in parts of Southern California to issue evacuation orders ahead of potentially dangerous mud and debris flows.
A debris flow can form when heavy rainfall creates a run-off that doesn't have anywhere to go due to recent wildfire damage to the soil and vegetation.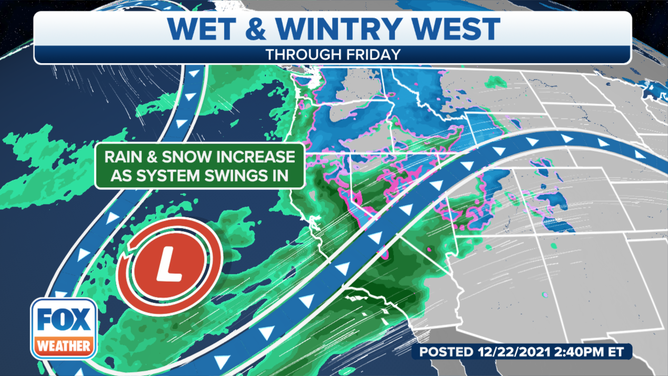 Forecast models show parts of Central and Southern California could see upwards of half a foot of rain through Sunday, which has forced several canyon communities to issue evacuation notices.
HOW WILDFIRE BURN SCARS COULD HALF LASTING IMPACTS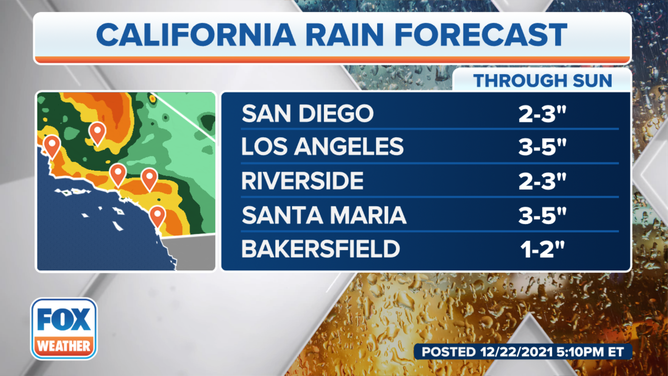 Evacuation orders have been issued for:
Voluntary evacuation: Silverado Canyon, Williams Canyon and Modjeska in the Bond Fire burn area
Yucaipa evacuation warning: Oak Glen, Forest Falls, Mountain Home Village, Northeast Yucaipa, east of Bryant Street and North of Date Ave, Highway 38 from Bryant to Angelus Oak
Fontana evacuation warning: The community of Nealeys Corner west of Lytle Creek Road north of the 15 freeway to Meyers Canyon in the Lytle Creek area.
The National Weather Service warns that a debris flow can start after just a few minutes of heavy rainfall and can travel at speeds that outpace a car.
The debris usually consists of trees, vegetation, rocks and that accumulate as the flow works its way downhill.
Experts with the U.S. Forest Service say debris flows vary in size and can impact just a few yards or even hundreds of acres.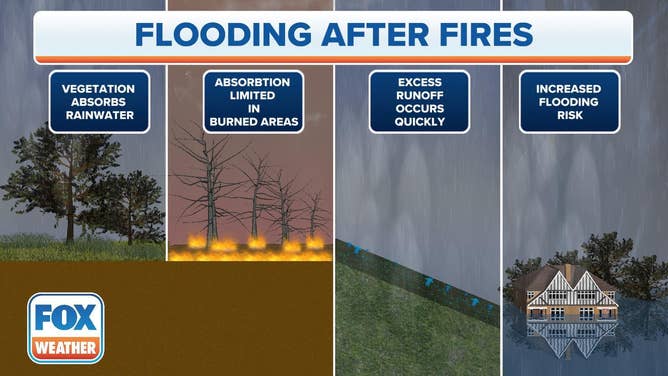 Meteorologists say at the same time heavy rains are falling in the canyons, heavy snows will be falling across parts of the mountainous West.
One to three feet of snow will be possible in the higher elevations, with four to six feet of frozen precipitation in the Sierra Nevada.
The adverse weather is expected to relax as the storm system moves eastward on Christmas Eve into Christmas Day.