Crews assess California terrain for threats of debris flows
As little as a third of an inch of rain can trigger a fast moving debris flow.
SANTA BARBARA, Calif. – Officials are warning residents who live near recent wildfires that they should be on the lookout for heavy rains that could trigger debris flows, especially on or around recently burnt hillsides.
Experts that make up the U.S. Forest Service's Burned Area Emergency Response teams say the environmental damage caused by wildfires can trigger increased runoff that can lead to a debris flow.
Debris flows vary in their density and can impact just a few yards or even hundreds of acres.
 "As the materials start sliding with gravity down these canyons, it starts picking up momentum and starts picking up more material, which gives it more kinetic energy," said Patrick Lieske, a BAER team specialist.
Lieske is part of a team assessing the area burned by the Alisal Fire, near Santa Barbara. 
The specialist said teams around the state are racing against the onslaught of rainy weather to identify the changes wildfires caused on local environments. 
"The teams are working on an accelerated timeline. They are trying to get the reports done and the guidance completed prior to the upcoming rain," Lieske said.
County governments are informed of assessments, and Lieske stated its up local officials to determine the actions needed to help protect lives and property.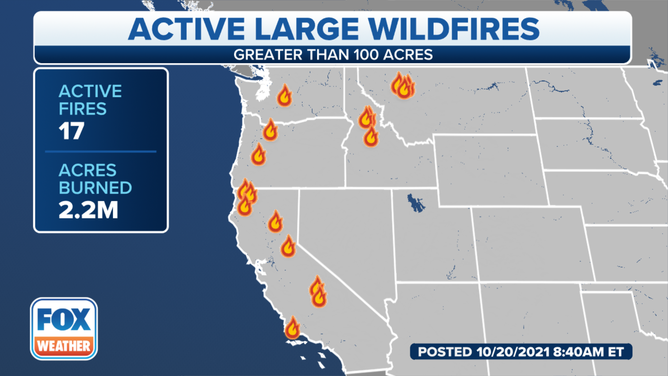 Californians aren't strangers to the dangers left behind by wildfires.
In 2018, a post-fire debris flow, consisting of mud and other vegetation, flowed into Montecito, CA, destroying nearly everything in its path, causing half a billion dollars in damage and claiming the lives of 23 people.
Lieske said while lessons have been learned from previous events, whether an area will be impacted depends on the terrain, rainfall, soil and a host of other environmental issues.
"You can have a fire, where because of the environmental conditions, you don't see anything, and then you can get a fire that has multiple debris flows, so it varies a lot," Lieske said.