Eastern warmup ahead after chilly start to week
Warmer-than-average temperatures will return for the next few days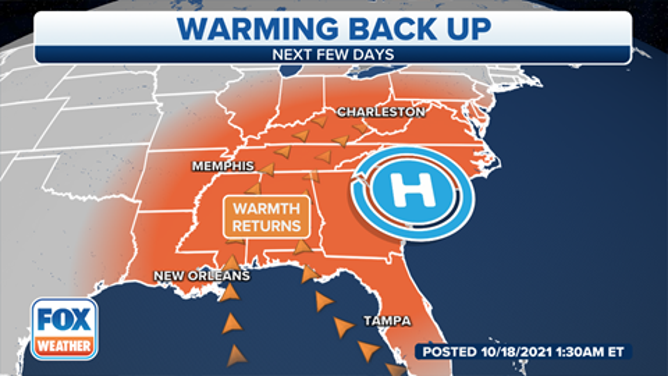 The coldest air since last spring has greeted the eastern United States to start the week, but a warming trend looms over the next few days.
Temperatures were in the 40s Tuesday morning as far south as South Georgia, southern Alabama, southern Mississippi and the Florida Panhandle, while some parts of the interior Northeast and Great Lakes started the day in the 30s.
But high pressure will bring plenty of sunshine and warmer temperatures Tuesday and Wednesday, causing temperatures to rebound into the 60s and 70s during the afternoon in the Northeast, with 70s and 80s expected in the Southeast. This is about 5 to 15 degrees above average for mid-October.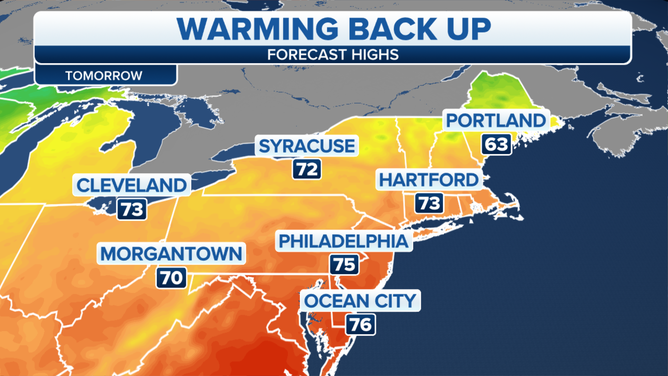 One more mild day is expected Thursday out ahead of a cold front, which will bring the risk for showers to parts of the interior Northeast later Thursday into Friday. Temperatures will drop back to seasonal averages by Friday as the front clears the region.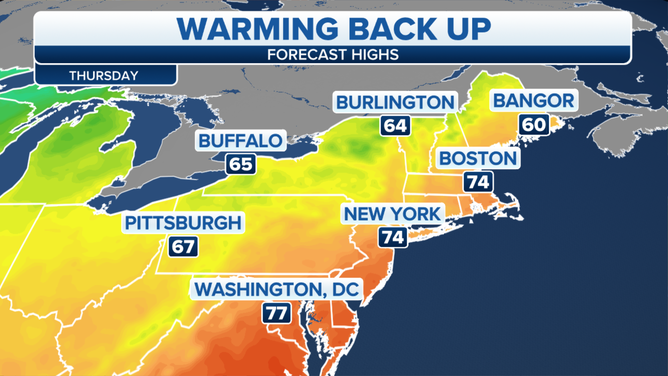 A secondary cold front is expected to bring even cooler weather to the Northeast over the weekend, along with more showers.
The highest elevations of the interior Northeast could even see a few wet snowflakes this weekend as temperatures fall below average. The greatest risk for flakes is over New York's Adirondack Mountains.