Disturbance becomes better organized over North Atlantic
A tropical disturbance could become a subtropical storm over the next few days.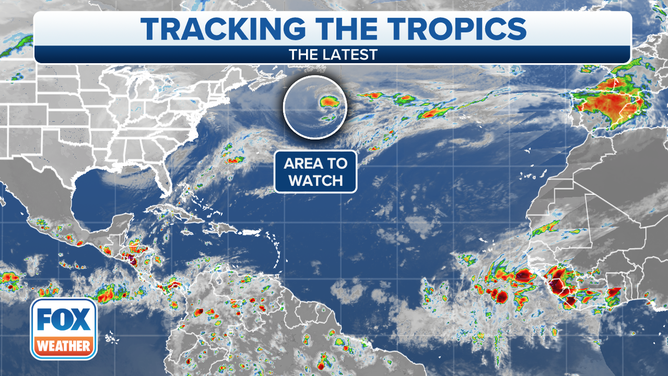 The tropical disturbance over the North Atlantic that is being monitored by the National Hurricane Center is showing some signs of organization.
Forecasters give the system about 40 percent chance of developing over the next few days.
The disturbance is several hundred miles off the coast of Newfoundland and will not threaten North America.
The energy is part of the nor'easter that impacted New England earlier in the week.
Meteorologists say the system's southeastward track will put it over warmer waters, which could eventually help it acquire subtropical characteristics. 
HERE'S WHY THE ATLANTIC HURRICANE SEASON RUNS FROM JUNE TO NOVEMBER
If the NHC upgrades the disturbance to a subtropical storm, it will gain the name of Wanda.
Wanda is the final name on the list of the 2021 hurricane season.
If an additional named storm forms after Wanda, the NHC would start on an auxiliary list of 21 names.
The time for the Atlantic basin to produce tropical cyclones is quickly winding down.
The Atlantic hurricane season runs through November 30.