Devastated by earthquake, Haiti now hit by landslides
After a magnitude 7.2 earthquake shook Haiti over the weekend, the Caribbean nation is now dealing with landslides.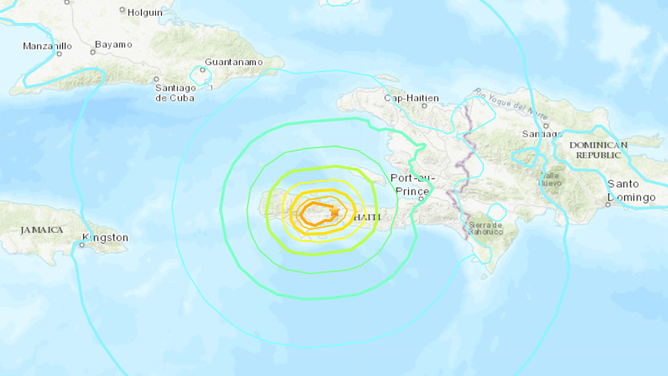 On Saturday, southern Haiti was struck by a magnitude 7.2 earthquake. It was more powerful than the earthquake that devastated the Caribbean nation just over a decade ago. 

The Aug. 14 quake, along with the magnitude 5 and larger aftershocks that followed, toppled a number of buildings and homes, leaving a death count of 1,941 and injuring 9,915. 

To further complicate matters, Tropical Storm Grace has continued its push through the Caribbean, unloading heavy rains on Haiti and creating flash floods.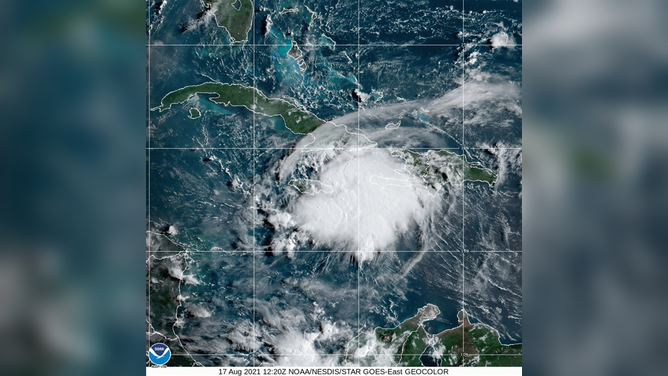 This influx of water, combined with the destabilized landscape from the earthquake, has resulted in landslides, according to Robert Emberson, a landslide expert with NASA's Earth Applied Sciences Disasters Program.

"Debris and rock already mobilized by the earthquake may be transported by flash flooding as devastating debris flows. The material is mostly at the base of hills currently, but rivers quickly filled by rain could push that downstream and cause severe impacts to communities living farther from the location of the landslides," said Emerson.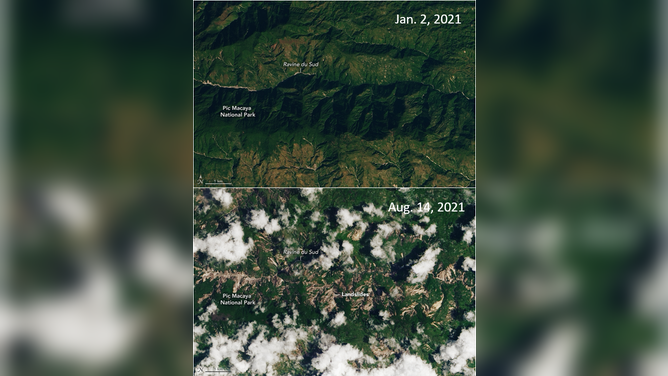 As of Monday, hundreds of landslides have already occurred, and more are predicted to come.

According to the United States Geological Survey (USGS), landslides may dam streams and obstruct roads in mountainous areas. Such obstructions may hamper relief efforts in these areas.