Deputy killed while trying to save people from Texas brush fires
The Eastland Complex Fire burned more than 45,383 acres and destroyed several buildings in central Texas
EASTLAND COUNTY, Texas – Authorities announced Friday an Eastland County deputy was killed when trying to guide people to safety ahead of fast-moving brush fires across The Lone Star State.
Police believe Deputy Barbara Fenley lost control of her vehicle in the thick smoke while checking on the elderly in Carbon, Texas and was overcome by flames.
The Cisco Police Department called Fenley "a special servant and an attribute to our profession."
George P. Bush, Texas Land Commissioner, encouraged people to pray for the deputy's family and the Cisco Police Department.
"Deputy Fenley was killed while trying to save citizens from the fires burning across West Texas last night. Her service to our state will not be forgotten," Bush posted on Twitter.
Fenley's son thanked everyone for the thoughts and prayers and asked for privacy while the family collects its thoughts.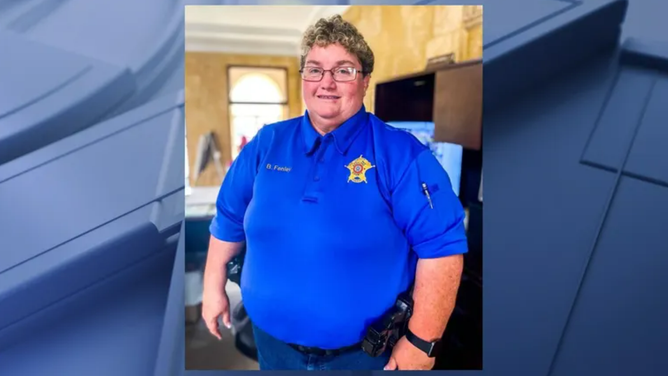 "She loved everyone and she loved the community of Gorman and Eastland County," John Fenley wrote on Facebook.
So far, the deputy is the only confirmed death from Thursday's fires that forced hundreds of people from their homes in North Central Texas.
Firefighters attributed much of the loss of property on Eastland Complex Fire that burned more than 45,000 acres and was only around 10 percent contained.
The fires spread quickly because of the dry conditions and wind gusts of more than 40 mph in large parts of the state.