Denver sees coldest temperature in more than three months
Friday morning, Denver recorded a temperature of 46 degrees.
After almost tying a record high yesterday, Denver residents saw their coldest temperature Friday morning in more than three months. 
Friday morning, Denver recorded a temperature of 46 degrees. The city hadn't seen a temperature that cold since the beginning of June when it was 44 degrees. 
Just 12 hours previous to this cold morning, Denver was close to tying a record high. The city reached 94 degrees yesterday, where the previous record set for September 16 was 95 degrees.
The transition to fall
If you live in Denver, you know that these drastic temperature swings are to be expected during this time of the year. 
Just last year on Labor Day, Denver and the Front Range hit 101 degrees for its high, and then received several inches of snow just a day after. 
The cold temperatures Friday morning were welcome in Denver as the city has had one of the warmest summers on records. 
Denver's 2021 summer ranked number three on the list of warmest with having an average temperature of 74.6 degrees, according to the National Weather Service. The NWS records their summer as the time between June 1 and August 31.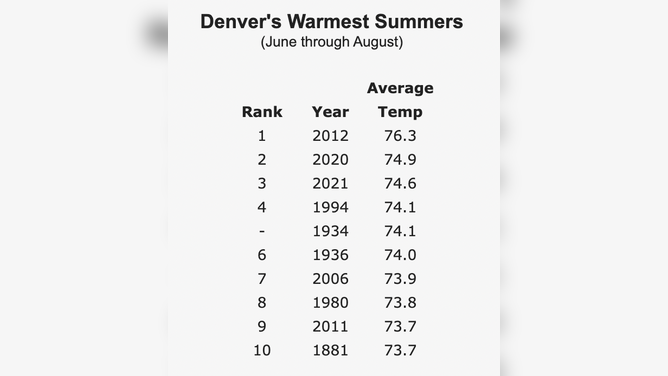 Also topping number three on the list was the amount of 100-degree days. Denver topped out at 100 or above five times during this year's summer, tying the third spot with the summer of 1990 and 1989.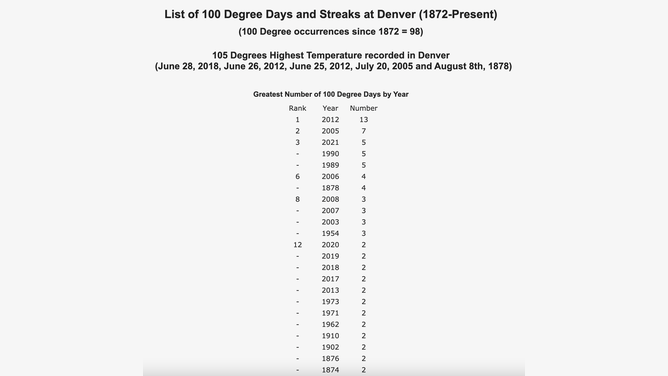 And while the cold temperatures are very welcomed after such a warm summer, Denver will be back near 90 for Saturday and Sunday, with another temperature drop expected Monday and Tuesday. 
All aboard the rollercoaster to fall.