December's hot streak spreads into mid-Atlantic, South on Friday
A dozen more record highs are possible Friday from the mid-Atlantic to the Southeast
The warm, springlike pattern has now shifted east, spreading December's hot streak as a dozen more record highs are possible Friday from the mid-Atlantic to the Southeast.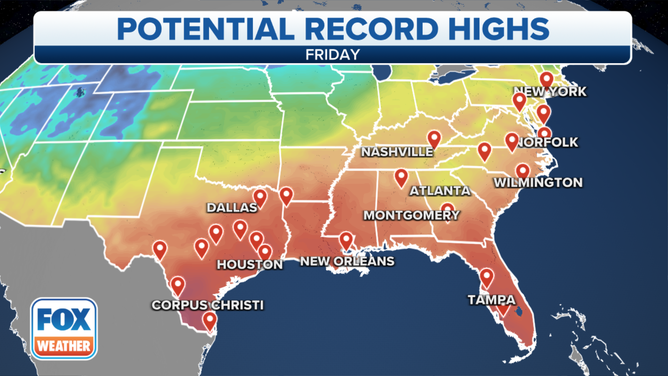 On Thursday, St. Louis reached a high of 71 degrees, beating a century-old record of 70 degrees in 1889.
Springfield, Illinois, also beat a record that was set back in 1889 by 1 degree.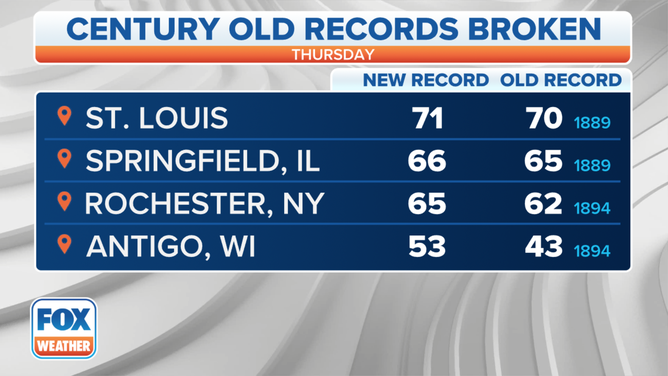 Tampa, Florida, can come very close Friday to tying the record that was set back in 1956. And New Orleans is going to come very close to its record that was set back in 2016 of 79 degrees.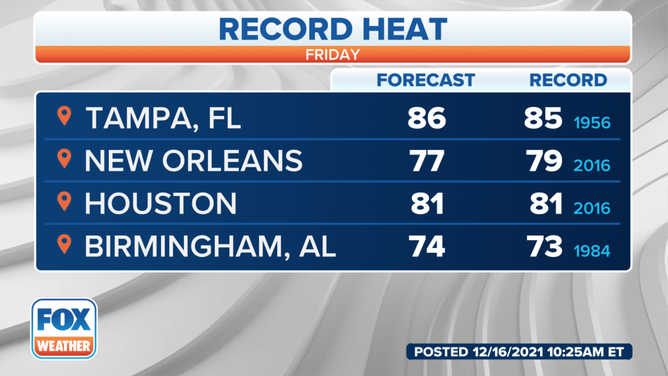 Much cooler air will sweep in this weekend, with highs returning to near-average levels for mid-December.
The National Weather Service said moderate to heavy snow is expected across northern New England this weekend, with freezing rain and sleet possible over central New England. Showers and thunderstorms will gradually move across the Deep South and into the East Coast during the weekend ahead of the cold front.