Cold turkey -- power companies may pull the plug on Thanksgiving
Southern California utilities threaten to cut power to 270,000 customers due to critical fire weather conditions. Power shutoffs started midday Wednesday.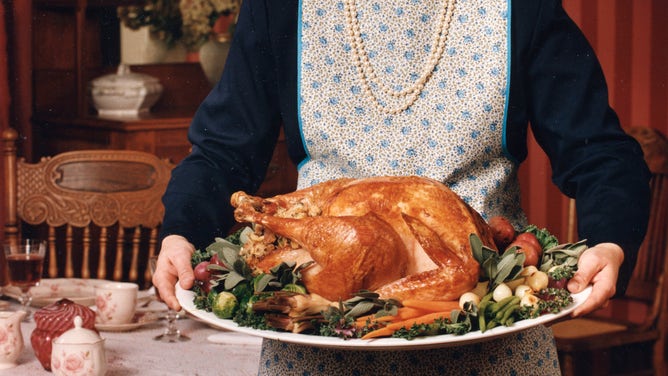 As Santa Ana winds blast Southern California, two power companies warned over 270,000 homes and businesses that they may lose power now through Friday. 
FOX WEATHER EXPLAINS: SANTA ANA WINDS
One of them, Southern California Edison already cut power to over 13,000 customers and counting who are left to salvage their Thanksgiving.  The other, San Diego Gas and Electric could do so at any time.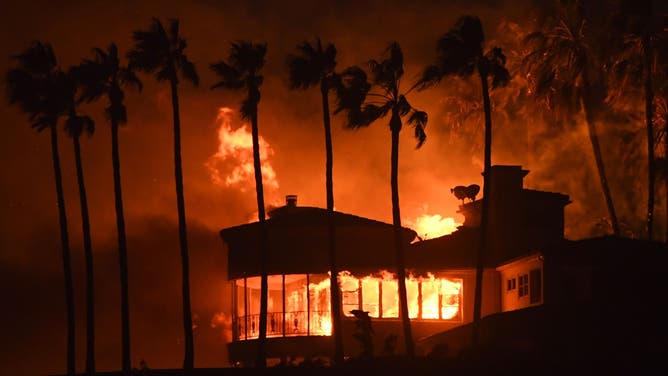 The move is classified as a Public Safety Power Shutoff, intentional cutting off power.  "When there is a high risk for wildfire, we may temporarily shut off power to your neighborhood to prevent our electric system from becoming a source of ignition." Southern California Edison states.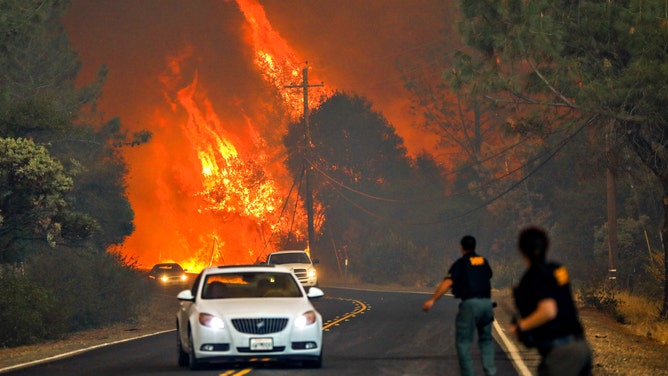 UTILITIES READY TO SHUT OFF POWER DURING PEAK FIRE SEASON.
Many of the warned customers already stocked refrigerators full of turkeys and pumpkin pies.  Not only will families not be able to roast their birds or bake pies, without being about to power the fridge the whole bounty could spoil.  Restaurants with full fridges that planned to serve Thanksgiving dinner with all the trimmings are scrambling to find generators.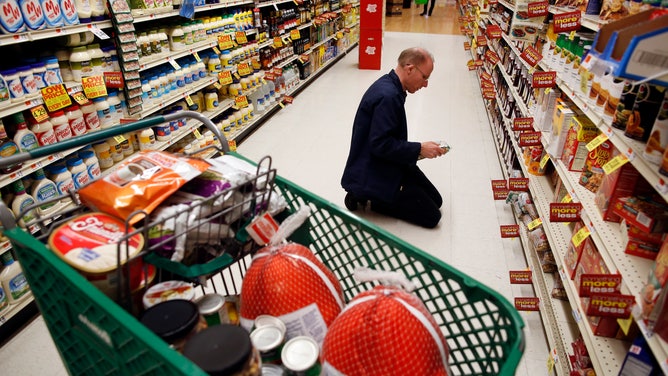 "We will restore power as soon as the weather conditions permit and crews have to inspect the power lines," Southern California Edison says.  "Changes to weather, line damage and other conditions may require additional time before service can be safely restored."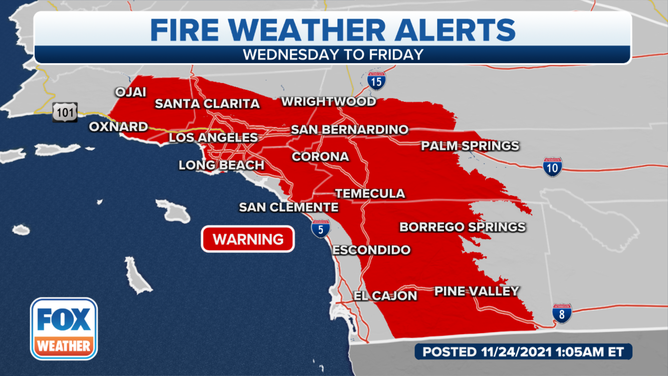 The National Weather Service Issued Fire Weather Warnings for Southern California areas until 6 p.m. PST Friday.   A meteorologist said, "The moderate to strong Santa Ana wind event remains on track… for peak winds through early Thursday afternoon with gusts 50-70 mph common."
Relative humidity numbers will drop from the current 10-20% to 2-10% for Thanksgiving and Friday.
Low humidity and strong, gusty winds are the recipe for critical fire weather – any spark can quickly spread wildfire across miles.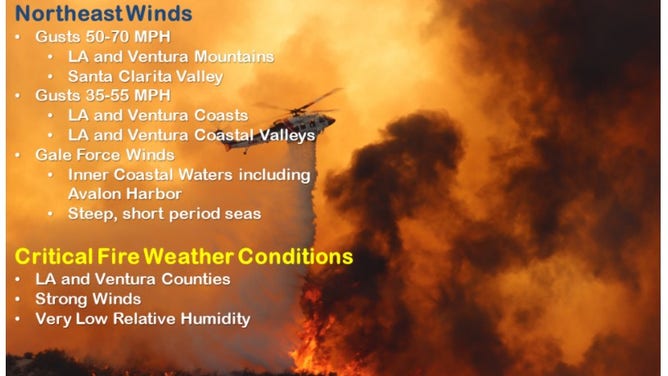 The California Department of Forestry and Fire Protection,  CAL FIRE, staffed up in preparation for critical fire weather, "In preparation for the wind event, which will increase fire danger to critical levels, CAL FIRE has pre-positioned strike teams… in Southern California to augment the CAL FIRE workforce." 
FOX Weather says that the Santa Ana winds will gradually weaken Thursday afternoon, but the humidity won't rebound until Friday.