PG&E ready to shut off power during peak fire season
PG&E began the Public Safety Power Shutoff program in 2018 in order to cut down on the risks of electrical equipment starting new wildfires.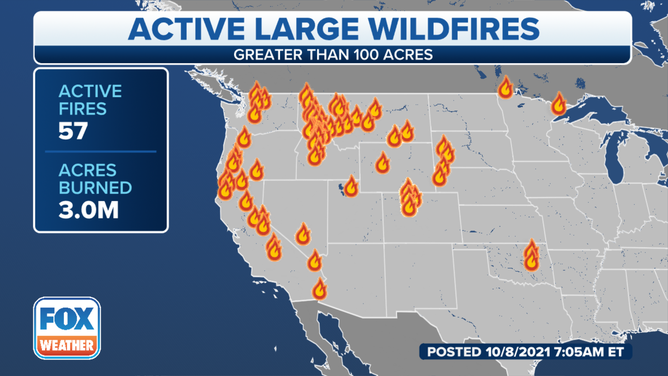 California's largest utility provider is warning its 16 million customers that they may have to shut off power to sections of the electric grid to prevent a fire outbreak.
The Pacific Gas and Electric Company began the Public Safety Power Shutoff program (PSPS) in 2018 to cut down on the risks of electrical equipment starting new wildfires.
PG&E spokesperson Jeff Smith said that during the fall months is when parts of the state reach the PSPS thresholds. "It's typically in October or November we see the weather conditions that contribute to a PSPS."
As many as seven days ahead of an event, the utility provides guidance to customers on the potential of a PSPS.
"We've got a team of meteorologists that work for PG&E, and their entire job is watching for these weather conditions, Smith said."
The utility lists several conditions that must be met before the electricity is temporarily shut off. In order to proceed with shutdown discussions, conditions must meet several criteria, which include:
Wind speed: sustained above 19 mph with gusts above 30 mph
Humidity values: generally 30% and below
Vegetation moisture: plenty of dead fuel and vegetation near power lines
Fire potential: Red Flag Warning issued by the National Weather Service
"If there's a potential for a shutdown, 72 hours out, we begin to notify cities and counties. At 48 hours out, we start notifying customers, and then 24 hours out, we continue to notify with a tighter focus." Smith said.
So far this year, the California Public Utilities Commission reports three shutdown events were triggered by the threat of electric infrastructure producing a significant fire.
Cal Fire reports that more than 7,800 fires, so far this year, have burned nearly 2.5 million acres.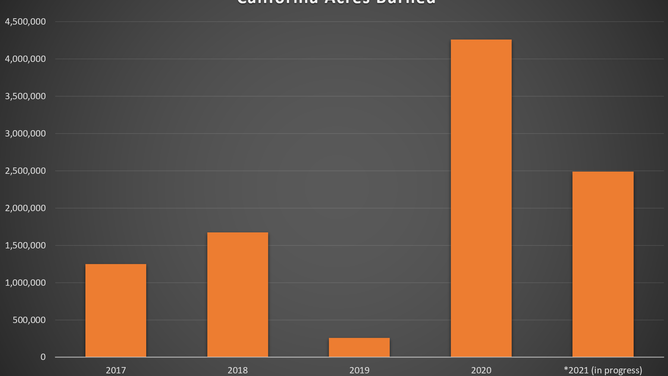 PG&E says before you are impacted by a shutdown there are several steps you can take to mitigate the impacts of a power outage. Suggested preparations include:
Make ice to help keep refrigerated food chilled
Charges cell phones and other devices
Stock up on prescriptions
Prepare generators for safe operations