Cold front sweeps through Northeast with severe thunderstorms Tuesday
Much cooler, drier air builds in behind the cold front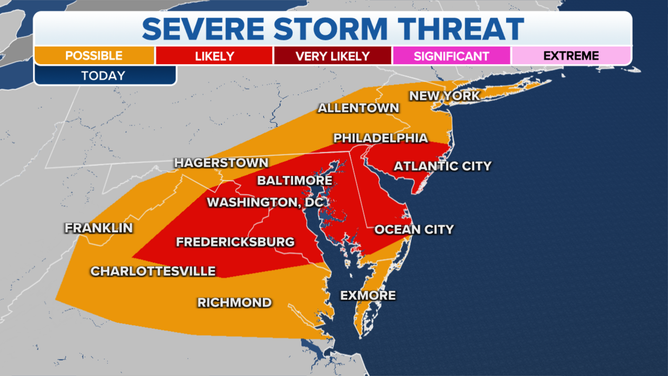 A cold front will sweep through the Northeast and mid-Atlantic Tuesday afternoon, sparking showers and thunderstorms across those regions.
Some of the thunderstorms could turn severe, with damaging wind gusts and large hail as the primary threats.
Areas from southeastern Pennsylvania and southern New Jersey to northern Virginia have the greatest risk for severe storms Tuesday afternoon. This includes Philadelphia, Baltimore and Washington.
A few strong to severe thunderstorms are also possible as far north as the New York City tri-state area and as far south as the Richmond, Virginia, metro area.
Much cooler, drier air will settle in behind this cold front. A true taste of fall is expected from New England to the mid-Atlantic for the second half of the workweek.