Cold April temperatures create southern Freeze Warnings for Sunday morning
Nighttime lows will drop to near freezing as Frost Advisories, Freeze Watches and Warnings are in place across the Southeast for Sunday morning
While the West sees its last day of summer-like heat, cool temperatures will be in place across the east through the weekend.
Temperatures will be more typical of those in mid-to-late February with highs in the 40s and 50s and 10 to 20 degrees below average.
Nighttime lows will drop to near freezing as Frost Advisories, Freeze Watches and Warnings are in place across the Southeast for Sunday morning.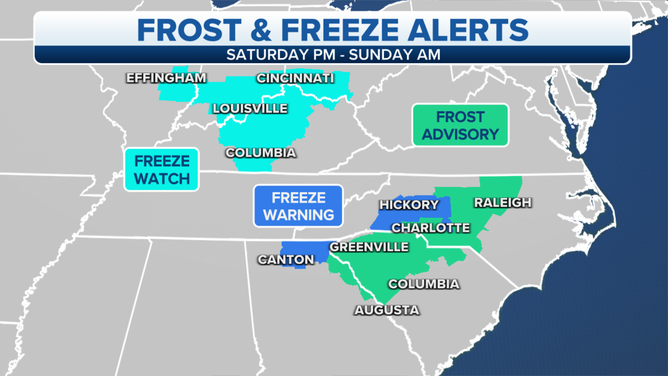 An upper-level low pressure, currently sitting over the east, will be replaced this weekend with a ridge of high pressure and the ridge over the west will break down into a series of upper-level lows. The result: A complete flip-flop in temperatures. 
Above-average temperatures will become entrenched across the East with below-average temperatures in the West.
WEST HITCHES RIDE ON SPRINGTIME TEMPERATURE ROLLER COASTER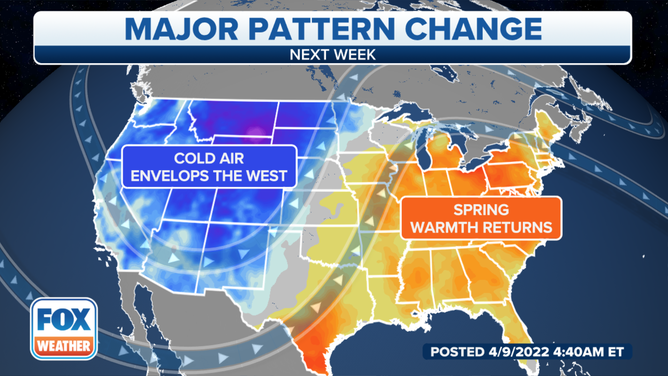 It'll feel like legitimate spring from the Great Plains to the East Coast where temperatures will be in the 60s, 70s and 80s.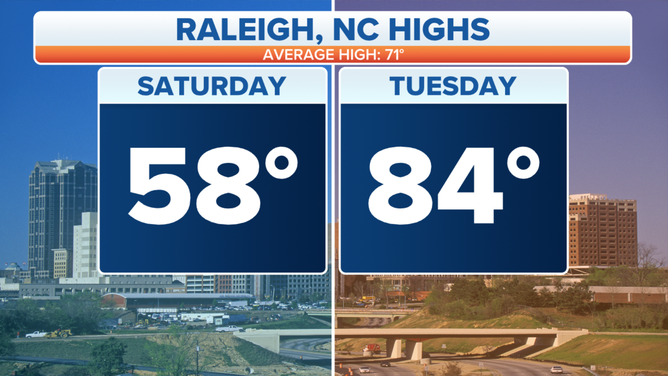 Down in south Texas, a few record highs will be possible as temperatures soar into the triple digits.
HERE'S WHERE 'DON'T LIKE THE WEATHER? JUST WAIT 5 MINUTES' IS A REAL THING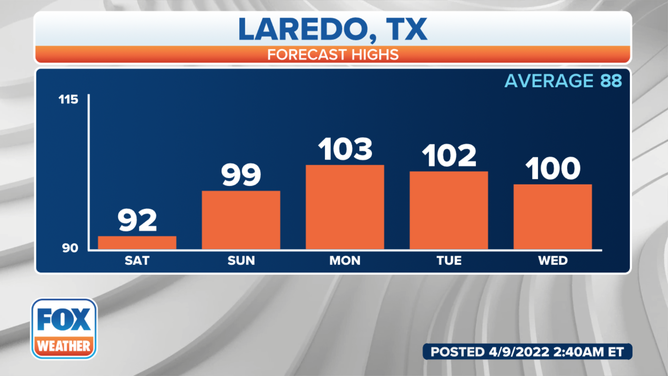 While the entire West will be cooler than average, the most anomalously cool air will reside in the Central and Northern Rockies. Highs will struggle to get out of the 40s with lows dropping below freezing.