Welcome back, winter: Cold air returns after brief taste of spring
Parts of the central US could see temperatures 20 to 30 degrees below average this weekend
Most of the country has been enjoying a week of above-average temperatures, making it feel a bit like spring.
But it's all about to come to an end.
Warm air from the Gulf of Mexico has been allowing for the above-average temperatures all week from the Southern and Central Plains stretching into the mid-Atlantic and even the Northeast.
That will continue through Friday before it's back to reality.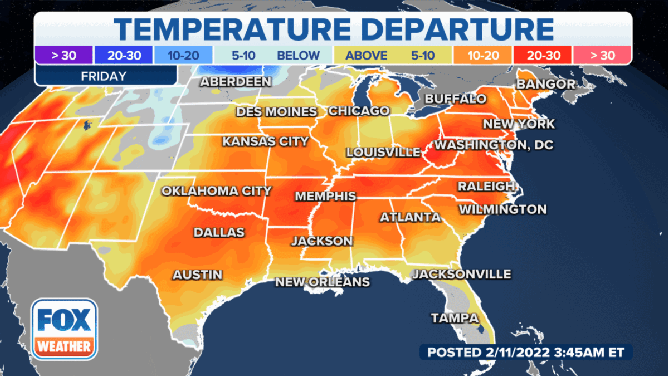 Starting Saturday, cold air will begin to move into the Northern Plains, upper Midwest and Great Lakes region.
Sioux Falls, South Dakota, will only get to about 27 degrees. The cold air stretches to the south in the St. Louis area, where it's only expected to get to about 29 degrees.
Detroit, which has also been enjoying the warm air, is about to get frigid. The area will see a high temperature of only 22 degrees on Saturday and 20 degrees on Sunday.
More areas of the northern United States will feel winter's grip by the end of the weekend.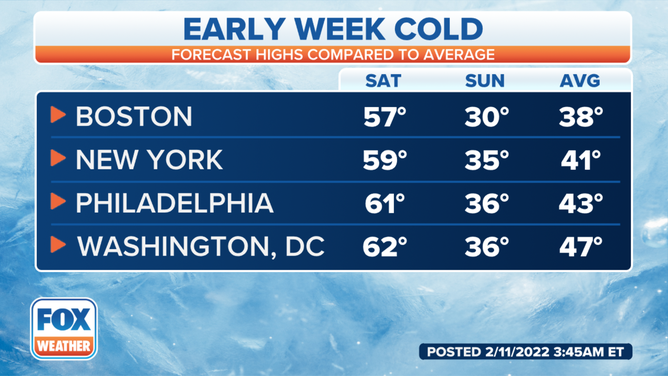 It will be mild in the Northeast and New England through Saturday, but by Sunday, the cold air returns.
Boston, which is expected to hit 57 degrees on Saturday, will fall below freezing on Sunday.
New York City and Philadelphia will be about 60 degrees on Saturday but will fall into the upper 30s on Sunday.
The same is true in Washington, where it will be near 60 on Saturday and the upper 30s on Sunday.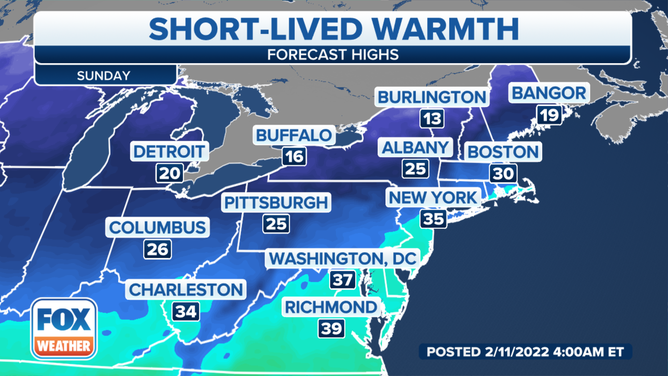 Temperatures in the Northern Plains will start to return to average on Friday, with most of the eastern half of the country still enjoying the above-average temperatures. By Saturday, the warm air will be centered along the East Coast.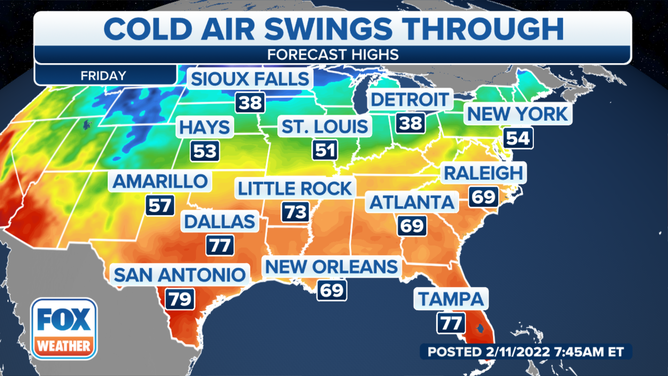 The central U.S. will start to feel the chill on Saturday when temperatures will drop below average.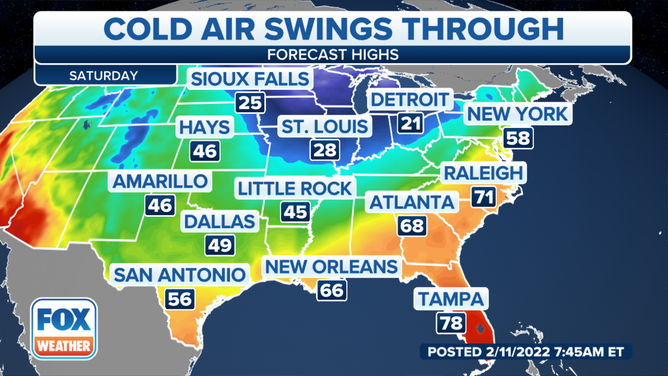 On Sunday, that frigid air moves to the East Coast, dropping temperatures to between 10 and 20 degrees colder than average.